7 Best Maps Plugins for WordPress: Supercharge Your Website's Geolocation Capabilities
Published on March 8, 2023 by Simon Wright
Are you looking for the best maps plugins for WordPress but don't know where to start? If so, you've landed on the right page, so please read on.
WordPress maps plugins are a great way to improve your website's geolocation capabilities. These plugins enable you to easily add interactive maps to your site and display locations, routes, and other geographical information in an intuitive and visually appealing way. This can be particularly useful for websites that rely heavily on location-based data, such as travel blogs, real estate websites, and directory listings.
In addition to enhancing the user experience, WordPress maps plugins can improve your website's SEO by providing search engines with relevant information about your website's location. This makes it easier for potential customers or clients to find you and can help to increase your website's visibility in local search results.
This blog post will explain what WordPress maps plugins are and show you some of the best ones to help you supercharge your website's geolocation capabilities.
What Are WordPress Maps Plugins?
WordPress maps plugins are a WordPress bolt-on for adding interactive maps to a website. They allow you to attractively display things like locations, routes, and other geographical information in a user-friendly way.
With WordPress maps plugins, website owners can customize the look and feel of their maps, including map styles, markers, labels, and other features. The plugins are designed to be easy to use, even for those without coding or design experience, and can be installed on a WordPress site with just a few clicks.
Benefits of WordPress Maps Plugins
Using a WordPress maps plugin on your website brings many great benefits, including:
Provide valuable information to visitors, such as directions to your location, nearby attractions, and more, thereby offering an enhanced user experience.
Ability to tailor the look and feel of your maps to match your site's branding, e.g., map styles, markers, labels, etc.
Increased visibility of your website in local search results by providing accurate and up-to-date location data.
Improved search engine optimization (SEO) by providing Google, Bing, etc., with relevant information about your location.
Maps can be added to your site quickly and easily without programming or design experience.
Your website will be more engaging and informative, setting it apart from competitors.
Use maps to showcase your business or organization's locations, products, or services in a visually appealing way.
Features to Look for in WordPress Maps Plugins
Features vary considerably between plugins. However, here are some key ones to look for when choosing a WordPress maps plugin:
Look for a plugin that offers a wide range of customization options, such as map styles, markers, labels, and other features.
Choose a plugin that is easy to set up and use, particularly if you have little to no programming or design experience.
Ensure that the plugin you choose is compatible with the current versions of WordPress and PHP. It is also wise to check that the developer regularly updates it, thereby ensuring it will give you trouble-free operation long into the future. Moreover, check that the plugin is compatible with your theme and any other plugins you're using.
Look for a plugin that can accurately detect the user's location and provide relevant information based on that location.
Given that many people use mobile devices nowadays, you should ensure that the plugin is designed to work correctly on all device types.
Choose a plugin that allows users to search for specific locations, addresses, or points of interest quickly and easily.
Integration with Third-Party Services
Plugins that integrate with third-party services such as Google Maps, OpenStreetMap, or Mapbox provide additional features and functionality.
Choose a plugin optimized for performance to ensure it does not slow your website down.
Consider the price of the plugin and whether it fits within your budget. For example, some plugins may require a one-time purchase, while others may require a recurring subscription or annual fee. That said, plenty of free options are available if you have no spare cash to play with.
Look for a plugin with good support to help should you run into any problems. The support should preferably be from the developer, although community support through forums and groups can also be helpful. Moreover, the plugin should have extensive, clear user documentation.
A further factor to consider if you plan on adding maps to your website is the web hosting you use. As with all images, maps can be very bandwidth hungry, so using a reliable, secure host is essential. That is why we recommend virtual private server (VPS) hosting from WP Bolt.
With WP Bolt, you will get dedicated server space and resources. Therefore, downtime will be virtually eliminated, plus you won't have thousands of other websites slowing yours down, as is often the case with shared hosting.
7 Best WordPress Maps Plugins
Plenty of WordPress maps plugins are available, and which you choose depends on the features you need and the budget you have available (if any). To make your search easier, here are some of the most popular WordPress maps plugins currently available:
MapSVG is a powerful WordPress plugin that allows you to create custom interactive maps for your website. It boasts a user-friendly interface and a wide range of customization options, making creating beautiful and functional maps easy.
Some key features of the MapSVG plugin include the following:
Over 100 interactive, scalable vector graphic (SVG) maps
Combine Google Maps with interactive vector overlays
Custom markers, objects, and fields
Templates
CSS editor
Responsive design
Directory with search filters
MapSVG currently costs $49 for a single site. That price includes six months of developer support.
Easy Google Maps is a popular freemium WordPress maps plugin. With it, you can add a map to your website in around a minute. Moreover, you can create interactive maps with just a few clicks, adding markers, labels, and other features.
Key features of easy Google Maps include:
Device responsive
Unlimited maps and markers
Frontend editing with live preview
Variety of map styles
Polygons and lines for routes and borders
Alternate route buttons
KML import for custom shapes
Layer options for incorporating additional data
Clustered pins to avoid map clutter
300+ themes available
Price-wise, the core Easy Google Maps plugin is free, while the Pro version starts at $49 per year or $89 lifetime for a single domain.
WP Go Maps (formerly WP Google Maps) is a useful freemium plugin that simplifies creating clean, customized maps for your website. It offers themes, quick settings, and easy publication tools for displaying maps. In addition, you can use it to generate maps for contact pages, travel routes, and delivery areas, plus you can add creative elements like shape-builders.
With WP Go Maps, you can choose from various map types, such as terrains, satellite views, or road maps. The plugin also includes a store locator feature that allows users to find retail shops and get directions. Moreover, the premium version of WP Go Maps offers additional features, such as unlimited map creation, the ability to export CSV files, and the option to combine multiple maps into one.
Key features of WP Go Maps include:
Customizable height, width, alignment, and color
Choose markers based on address search
Templates (including a store locator and directional map)
Get directional maps from Google Maps and OpenLayers
Style marker listings with icons and text-based descriptions
WooCommerce integration
Heatmaps and videos
Use custom data sources like JSON and CSV files
Polygons and lines for routes and borders
Directional waypoints
Variety of filter options
Device responsive
Numerous translations are available, with more coming
Place maps in sidebars and footers with quick codes and widgets
Please note that some of the above features are only included with the Pro version of WP Go Maps, which costs $39.99 (one-time payment) and is good for use on up to three websites.
Google Maps Widget offers an effortless way to display Google Maps on your website. This plugin allows you to place a Google Map in any widget area on your site, including the sidebar, footer, or other areas that support widgets. It is simple to use and includes many customization options, like the ability to change the map type and size, zoom level, etc. Google Maps Widget is a popular choice among WordPress users due to its simplicity, ease of use, and powerful functionality.
Key features of this freemium plugin include (depending on whether you get the free or Pro version):
Customizable map size
Range of color schemes
Configurable map zoom level, pin type, color, size, and label
Customizable map pin icon and map pins library
Variety of link types (lightbox map, custom URL, etc.)
Hide widget title
Place text above or below the map
Configurable lightbox size
Configurable map mode, type, and color scheme
Pins clustering
Shortcodes for easy placement of maps in content
The Pro version of the Maps Widget for Google Maps plugin costs $29 per year for one website. However, the lifetime license currently costs only $10 more.
Mapify is a highly customizable location-based WordPress plugin that empowers you to display geographic data on your website's content in various ways. With Mapify, you can embed maps with interactive markers, directions, and distance calculators into your WordPress content, allowing visitors to interact easily with the location-based content you provide. Moreover, you can create personalized markers or shape the maps with polygons and polylines.
One of the coolest features of Mapify is its ability to provide your visitors with driving, walking, or biking directions to the locations you feature on your maps. This is especially helpful for businesses or organizations wanting to provide their customers with detailed guidance on how to get to them.
Some key features you will find with Mapify include:
Responsive maps and custom styles
Map markers
Advanced information windows
Map clustering
Map search and filters
Directional routing
Geolocation
Live location tracking
WooCommerce integration
Advanced analytics
Custom icons and colors
Map layering and overlays
Multi-language support
Map data import and export
API integrations (Google, Bing, Mapbox, OpenStreetMap, etc.)
The core Mapify plugin is free. However, you must upgrade to the Pro version ($194 per year) to access the most useful features.
WP Google Maps is a user-friendly tool for creating maps and adding them to your WordPress website. The plugin offers a clean interface that allows users to generate maps with customizable markers, themes, and settings. Moreover, it also includes useful features such as directions, street view, and the ability to add locations by address or latitude/longitude.
Customization options are plentiful, with a range of themes, marker icons, and display settings. In addition, multiple map types, including road maps, satellite views, and terrain maps, are supported. The Pro version of WP Google Maps adds features like store locators, heatmaps, and the ability to mash several maps into one.
Key features that you will find in WP Google Maps include the following (depending on whether you have the free or Pro version):
Create unlimited customizable maps
Add multiple markers per map (up to nine icons supported)
Marker placement using either an address or coordinates
Supports various map types (terrain, satellite, and road map)
Multiple languages supported
Google Maps and OpenLayers API compatible
WooCommerce integration
Store locator functionality
Heatmap support
Polygons and lines for routes and borders
Filter markers by category
Device responsive
Map import and export
Customizable marker descriptions with HTML support
As with all freemium plugins, the core of WP Maps is free. However, to get all the features, you must invest in the Pro version, which costs $74 and includes six months of developer support.
Maps Block for Google Maps is ideal if you use Gutenberg and need a simple way to add maps to your WordPress content. This super-simple but useful plugin adds a block to the Gutenberg editor, enabling you to embed Google Maps directly into your pages and posts. Various customization options are available, including the ability to adjust the map's zoom level, size, and location. Moreover, you can also add markers to the map to highlight specific places or points of interest.
Key features of Maps Block for Google Maps include:
Real-time preview
Customizable map location, zoom level, map type, and marker icon
Multiple markers with custom text and tooltips
Supports various marker animations
Display custom content in marker popup using HTML or shortcodes
Provides directions and traffic overlay on the map
Multi-language support
Device responsive
Option to disable the default UI controls and add custom controls
API key integration for Google Maps and OpenStreetMap
Developer filter and hooks for advanced customization
One of the best features of Maps Block for Google Maps is its price, or lack of, as it costs zero dollars. Moreover, it will work with any WordPress theme and is regularly updated and well-supported by the developer.
Tips for Finding the Best WordPress Maps Plugins
The following tips will help you find the most suitable WordPress maps plugin for you:
Identify Your Precise Needs
Before looking at maps plugins, take a little time to identify precisely what you want them to do. For example, will you need to display multiple locations or just one? And do you need to show driving directions or just a simple map? Knowing your needs will help you narrow down your options.
Check Reviews and Ratings
Read reviews and ratings from other users to get a good idea of the plugin's reliability and effectiveness.
Many WordPress maps plugins offer a free trial or demo version, allowing you to test drive the plugin before purchasing. Take advantage of this to ensure it meets your needs before parting with your hard-earned cash.
Conclusion
Maps plugins are handy additions to WordPress sites, allowing you to interactively showcase locations, routes, and geographic details.
This article has examined the key features all self-respecting WordPress maps plugins should possess. Then, to make your search easier, we have suggested seven that will help supercharge your website's geolocation capabilities.
Using a WordPress maps plugin can make your website more engaging and informative. It can also help to keep visitors on your site for longer. Those factors together help your site rank well in search engines. So, if you're looking for a WordPress maps plugin, we hope this blog post has been helpful.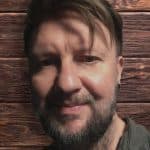 I'm a former construction industry professional who came out of the writer's closet and am now totally comfortable with my creative side. My pronouns are smart, creative, witty, and dependable. I have written content in a number of niches including WordPress, plus I'm a blogger and affiliate marketer. If you'd like to know more about how I can help you, please head over to my website.
Want to speed up your web site?
WP Bolt makes it easy and affordable to have a High Performance WordPress VPS server.