WordPress Booking Plugins – Capture bookings even out of hours
Published on October 14, 2022 by Simon Wright
Do you have a service-based company, for example, a hotel, restaurant, event planner, photography, hair salon, clinic, travel agency, or gym? If so, your website – and, therefore, your business – will undoubtedly benefit from having some method for capturing reservations, bookings, and appointments. So, you'll be happy to know that adding one is super easy, thanks to WordPress booking plugins.
How To Choose Between WordPress Booking Plugins
Incorporating a robust booking system into your website offers several advantages:
Customers can conveniently make bookings online, creating a great user experience on your website. Moreover, nowadays, many people prefer to book online rather than over the phone.
Capture reservations any time of day, 365 days per year.
You don't need to dedicate resources to man phone lines or answer email inquiries.
While it is great that WordPress booking plugins exist, the not-so-great news is that the sheer number available makes choosing the right one a challenge.
Fortunately, the search can be made easier by keeping in mind certain key features a robust booking system should have, namely:
A calendar that you can embed precisely where you want it on your website.
Customization options so you can configure how your booking system looks and behaves.
Front-end facilities for your customers to make, view, change, and cancel bookings.
Backend booking management facilities for you and your administrators to filter, search, add, amend, and cancel bookings.
Automated notifications by email and/or SMS, e.g., confirmations, reminders, etc.
Many businesses, e.g., clinics, therapists, gym trainers, hair salons, etc., will probably need the facility to accept and manage bookings separately for multiple staff.
It can be advantageous to have an integral payment gateway for collecting deposits or complete payments. This is particularly useful to businesses offering expensive services, such as hotels, vacation properties, or car rental companies.
Everyone uses their phones and tablets for pretty much everything nowadays. Therefore, your chosen booking plugin must be mobile responsive; namely, the plugin detects what device the user has and adjusts the display size and content accordingly.
The above list is only the main criteria you should consider when deciding on a plugin. However, there may, of course, be other features that would be useful to your business.
Our Suggested WordPress Booking Plugins
Before we move on to our suggested WordPress booking plugins, we quickly want to mention the importance of having good hosting for your website. WP Bolt offers a variety of high-performance WordPress VPS (virtual private server) hosting packages that will ensure your website is both fast and reliable. To learn more about VPS hosting, please click here.
So, now to our seven suggested WordPress booking plugins. These are all 'freemium' plugins, meaning both free and paid versions are available. Therefore, it should be easy enough to find one that fits both your needs and your budget.
Please note the plugins are not listed in any particular order of preference.
Bookly is a versatile general WordPress booking plugin that almost any type of business requiring an online reservation system can use.
With Bookly, your customers can make online reservations quickly and easily from any device type. Bookings are automatically confirmed by email or SMS, plus the plugin can also send SMS reminders nearer the appointment times.
The free version boasts some great features, including:
Intuitive administrator interface with daily, weekly, and monthly calendar views
Customizable reservation form and notifications
Add an unlimited number of reservation forms to your site
Booking list filter, sort, and search
Booking slots can have variable durations
Customer list management
Multi-language support (via WPML integration)
Upgrading to Bookly Pro costs $89 per year and adds features such as:
More customizations and email notification templates
Social media logins for users
Unlimited staff members, each with their own individual working schedule if needed
Google Calendar integration
WooCommerce compatible
Payment capture
Detailed reports and analytics
Import/export customer lists, booking details of bookings, and payments
Updates and support
Moreover, a range of paid add-ons is also available to further increase the versatility of Bookly.
Next, we have Amelia, another popular plugin for adding an automated booking system to your WordPress website.
The free version of this plugin, Amelia Lite, is perfect for smaller businesses, such as tutors or hairstylists, who need a reliable appointment-capturing system without breaking the bank. It boasts the following features:
Shortcode to embed the booking calendar precisely where you need it in your website content
Various configurations (e.g., general settings, working schedule, and provider details)
The administrator's backend calendar displays a complete overview of all appointments
Facility for administrators to manually add and manage bookings in the backend (e.g., for telephone appointments)
Customers can be notified automatically by email should the status of an appointment change
Detailed reports and analytics
While that amount of functionality is acceptable for small businesses, larger ones may prefer to opt for a paid plan. Costing between €79 and €249 per year, depending on the number of sites you wish to cover, these plans add the following features:
Display an event (as well as a booking) calendar on your site
Recurring appointments, special events, group bookings, etc., can be scheduled
Customizable booking form fields and custom services schedule for each employee or globally, e.g., working hours, breaks, etc.
Search engine and booking wizard to help customers make bookings
Unlimited appointments and staff members
Automatic notifications (SMS and email) to customers and staff
Integrates with Zoom, Google Meet, and WooCommerce
Synchronizes with Google and Outlook calendars
Intuitive front-end panel for customers to make and manage bookings
The employee admin panel does not need WordPress administrator access
Payment capture and discount coupons
Detailed reports and analytics
GDPR compliant
One year of support and updates
Moreover, lifetime licenses of Amelia are also available. Those cost between $199 and $589. All paid versions come with a fifteen-day money-back guarantee, so trying them is risk-free.
Amelia is an excellent choice as it is suited to many applications, and the free version is great for small or new businesses with zero budget.
WP Simple Booking Calendar takes ease of use to a new level thanks to its unique simplicity and lack of unnecessary frills. Configuring and operating this WordPress booking plugin is super-easy, making it an excellent option for less tech-savvy business owners looking to enhance their website's appeal.
The free version of WP Simple Booking Calendar includes the following key features to help you capture online appointments and bookings:
Add a single availability calendar to your website with a clear legend
Intuitive backend interface
Mobile responsive (works on all device types)
Facility to add booking information for each day
Multi-language support
Option to backup and restore data
You can upgrade to WP Simple Booking Calendar Premium for extra features. That costs between $39 and $139 per year, depending on the number of domains to be covered. Additional features Premium brings to the table include:
Add unlimited booking calendars to your site
Multi-calendar overview
Create your own custom calendar legends
Synchronizes with various external calendars like Booking.com, Airbnb, iCal, and HomeAway
Various display configurations, e.g., tooltips, highlight the current day, multiple months, week numbers, etc.
Configurable start of the week/month/year
User management and bulk editing
Hide the booking history from visitors
Shortcodes for inserting the calendars where you need them in your content
Export data
Updated and support
Given its ability to synchronize with external calendars and booking engines, WP Simple Booking Calendar is perfectly suited to vacation rental property websites, although it also has many other applications.
Get WP Simple Booking Calendar

As you probably realize from the name, Hotel Booking Plugin is meant chiefly for hospitality-type businesses such as hotels, bed and breakfasts, vacation rentals, etc.
The wonderful thing about Hotel Booking Plugin is that you can easily create a simple vacation rental website to capture online bookings or a complex hotel reservation system with online payment facilities, flexible pricing, inventory control, and much more.
Moreover, even the free version of Hotel Booking Plugin has some great features, including:
No limitations on the number of properties, occupants, and rooms
Guests can make multiple bookings in one reservation
Real-time smart search to find availability and accommodation options based on guest numbers
Bookings can be made manually by administrators, via customer email, and automatically upon payment
Bookings calendar filters (date, accommodation, or status)
Automatic inventory control avoids accepting bookings when a property is fully booked, undergoing maintenance, etc.
Flexible pricing and custom policies
PayPal integration
Customizable automatic email notifications
Easy configuration via shortcodes, blocks, and widgets
Intuitive guest booking widget
Localized into 14 languages
Mobile responsive apps for iOS and Android
Detailed documentation and library of over thirty tutorial videos
Various add-ons for WooCommerce payments, Elementor integration, etc.
Increased functionality is available with Hotel Booking Plugin Pro, which costs $99 per year for a single domain or $199 for unlimited WordPress sites. Pro adds the following features:
Automatic synchronization with Booking.com, Airbnb, TripAdvisor, Expedia, etc
Additional payment gateways, including Stripe, 2Checkout, etc.
Add reservations and manage them in the admin panel
Editable booking details
Variable pricing based on the number of nights/guests
Updates and support
Moreover, a wide range of free and paid add-ons is available to enhance further the functionality of the free and Pro versions of Hotel Booking Plugin, such as WooCommerce Payments, Elementor integration, etc.
Overall, Hotel Booking Plugin is an ideal way of capturing bookings through your WordPress website and synchronizing them with external calendars.
Next on our list of WordPress booking plugins is Simply Schedule Appointments. This option makes adding online booking capabilities to your website a breeze, as it is easy to install, set up, and use. Moreover, your customers will love using the intuitive interface when scheduling appointments and making bookings.
In common with all other WordPress booking plugins in this list, Simply Schedule Appointments offers both free and paid versions. The feature set of the free one is impressive and is likely to be sufficient for many smaller companies. It includes:
Intuitive setup wizard
Capture unlimited appointment types
Block out dates for vacations, special events, closures, etc.
Advanced scheduling options
Automated email notifications (customizable)
Customizable styles
Connect appointments to WordPress users
Compatible with popular page builders
Naturally, the paid plans offer more functionality. For example, for $99, you can upgrade to 'Plus,' which adds:
Capture bookings for group events and classes
Custom booking form fields
Schedule web meetings on Zoom or Google Meet
Add multiple bookings to the same time slot
Google Calendar synchronization
Integrations with MailChimp, Formidable Forms, and Gravity Forms
Updates and support
Two further plans are available, namely 'Professional' ($199 per year) and 'Business' ($299 per year.) Naturally, those add even more features, such as payment capture, email and SMS reminders, and even team and resource management tools.
Simply Schedule Appointments is suitable for various business types and sizes. So, if you are a wedding planner, gardener, dress shop, or any other business looking for a simple way to add a robust appointment-capturing system to your WordPress website, this plugin may be just the ticket.
Get Simply Schedule Appointments
You've probably already guessed that Five Star Restaurant Reservations squarely targets restaurant-type businesses. This WordPress booking plugin is a smart and easy way to add table reservations and management to your business's website.
The free version of the plugin has great functionality, bringing you the features like:
Customizable reservation form
Add forms to content via shortcode or Gutenberg block
Customizable automated customers and administrator email notifications
Easily add, amend, confirm, or reject bookings in the admin panel
Configurable minimum and maximum party sizes
Times and dates for accepting reservations can be configured, e.g., for special events, holidays and vacations, etc.
Facility to ban unwanted customers, such as no-shows or abusive
Mobile responsive
Those features are ideal for smaller restaurant businesses. However, larger ones may wish to consider upgrading to the Premium version, which for between $67 and $397 per year (based on the number of restaurants you have,) brings you tons of extra features for further automating and streamlining your table reservation process:
Additional layout, styling, and email customizations
Custom fields to accommodate seating requests, dietary requirements, etc.
Automatic reservation confirmation
Configurable limit on the number of reservations.
Adjustable dining block duration
Front-end display of upcoming reservations
Real-time guest check-in
MailChimp integration
Export bookings to Excel, PDF, or CSV
Updates and support
A further plan – Ultimate – is also available. That costs $297 per year for a single site and allows you to enhance your booking system with automated SMS or email reminders, table selection and assignment, accept deposits, and more.
Get Five Star Restaurant Reservations
If you run a hairdressing salon, barber shop, beauty parlor, or spa, Salon Booking System may well be the ideal WordPress booking plugin for you. Furthermore, non-beauty-related businesses, such as tutors, therapists, etc., can also use it.
Like all other WordPress booking plugins we have suggested in this article, Salon Booking System has a free version which, despite having a zero Dollar price tag, comes with some great functionality:
Customizable booking form, services list, etc.
A variety of booking methods, including multiple booking rules and options
Configurable checkout options
Back-end calendar with daily, weekly, and monthly views
Customer archive
Assistants' calendar management
Detailed reports and analytics
CSV bookings export and users/assistants/services import
If you wish to capture online payments, an upgrade to a premium plan is required. Five are available, costing between €69 and €399 per year. Depending on which you opt for, you will get some or all the following extra features and more:
A variety of payment gateways, a 'pay later' option, and a gratuity collection facility
Auto-cancellation of unpaid reservations
Unlimited staff members, services, and reservations
Coupon codes and discount facilities
Custom email, SMS, and WhatsApp notifications
Google Calendar synchronization (two-way)
Mobile app for staff members
Multiple stores
Assistant georeferencing
Updates and priority support
Overall, Salon Booking System is an excellent plugin for adding sophisticated booking capture features to your WordPress website.
Some Final Thoughts on WordPress Booking Plugins
Adding a WordPress booking plugin to your website can push your business to a new level. Not only will you save resources by offering self-service reservation capabilities to your site visitors, but you will also give them a superb user experience that will attract them back repeatedly.
While many WordPress booking plugins are available, we hope this article has helped narrow them down to make finding the right one for your business easier.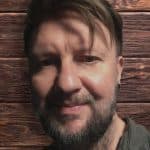 I'm a former construction industry professional who came out of the writer's closet and am now totally comfortable with my creative side. My pronouns are smart, creative, witty, and dependable. I have written content in a number of niches including WordPress, plus I'm a blogger and affiliate marketer. If you'd like to know more about how I can help you, please head over to my website.
Want to speed up your web site?
WP Bolt makes it easy and affordable to have a High Performance WordPress VPS server.