WooCommerce and CBD: A Highly Potent Combination
Published on January 24, 2023 by Simon Wright
Cannabidiol, better known as CBD, is all the rage, rapidly becoming legal in so many places globally.
According to World Population Review, in the USA alone, hemp- as opposed to cannabis-derived CBD products are available without restriction in 33 states. Moreover, 14 others now permit the sale of CBD to the public subject to limitations of varying severity. And all indications are that those restrictions will likely loosen or disappear over the coming years.
In this article, we'll be looking at how you can sell CBD using WooCommerce. First, we'll clarify the mystery behind what CBD is. Then, we will explain why WooCommerce is the perfect platform for starting your own CBD eCommerce store. So, let's get this party started!
What is CBD, and Why Should You Sell It?
CBD is a component of medical marijuana. It is used increasingly in treating and managing conditions such as multiple sclerosis, arthritis, Crohn's disease, nausea caused by chemotherapy, muscle spasms, various types of inflammation, and more.
Despite CBD being the second most prevalent active ingredient in cannabis (marijuana), the stuff that is legally available comes from the hemp plant or can be laboratory-made. Although hemp is related to the marijuana plant, it does not contain Tetrahydrocannabinol (THC), which is the compound that makes you high.
The increased legalization of CBD, coupled with the fact that (at least, according to the World Health Organization) you cannot become addicted to it, means personal use is increasing. Indeed, a dizzying variety of CBD products is now available, and a simple search on Amazon for 'CBD' reveals a variety of creams, gels, gummies, tablets, balms, and even suppositories offering to help things like:
Joint (pardon the pun) pain and insect bites
Intimate lubricants
Insomnia
Stress
Skin conditions and beauty
Menstrual cramps
Hemorrhoids
Memory
Mood
Intimacy
That list is far from exhaustive, by the way. Moreover, CBD isn't just for people – there is a rapidly growing industry for pet care products using this magical substance.
According to statistics gurus, Statista, sales of CBD will reach approximately US$ 1.8 billion in the USA alone by 2022. That's an increase of a whopping half a billion dollars since 2018. Being such a fast-growing but relatively underserviced industry makes CBD an ideal avenue to pursue if you want to establish a profitable online business.
Why Sell CBD Using WooCommerce?
WooCommerce is a WordPress plugin that adapts the content management system for eCommerce use. In simple terms, it adds all the functionality needed to a website to enable visitors to make purchases online, such as products, carts, payment gateways, etc.
There are several key reasons why you should sell CBD with WooCommerce rather than using other eCommerce platforms such as Shopify, including:
1. WooCommerce and WordPress are Free
Both WordPress and WooCommerce are free, meaning it is theoretically possible to start selling your CBD products online without little to no upfront capital investment.
However, as your business grows, you may wish to invest in one or two premium WooCommerce extensions or WordPress plugins to get the best possible eCommerce site for your needs.
2. Open-Source Code
Like WordPress, the code of WooCommerce is fully open-source. Not only does that mean it is highly customizable, as you can modify the code without permission, but also, there are no restrictions on its use, theoretically at least.
We say 'theoretically' because the developer of WooCommerce, Automattic, imposes some conditions if you intend to use any of their other services in conjunction with the plugin – for example, JetPack, WooCommerce Tax, or WooCommerce shipping – to sell CBD products.
The biggest of these restrictions is on the available payment gateways. For example, in the US, you are limited to Square payments if you intend to use any other Automattic services on your WooCommerce CBD store. Conversely, in Europe, you can only use Viva Wallet. In any case, using WooCommerce Payments on any WooCommerce CBD store is not permitted.
These restrictions are necessary for Automattic to comply with various legislations. However, over time other payment gateways will likely become compliant, meaning more payment collection options will become available to CBD eCommerce store owners.
3. Highly Customizable
The best thing about WooCommerce being a plugin for WordPress is your eCommerce store will be highly customizable.
From the WordPress side of things alone, you have a vast range of themes to choose from, plus it is possible to add other plugins for things such as automation, security, image galleries, integrations, and much more. Moreover, an impressive range of free and premium WooCommerce extensions are available for adding goodies like discount codes and coupons, popups, address validation, and push notifications to your store. And remember, you are free to use whichever page builder, such as Elementor or Beaver Builder, you are comfortable with when creating your store.
Moreover, we've already mentioned that both WordPress and WooCommerce are open-source, meaning if you can code, you can dig really deep into the backends of both and create a truly unique store.
4. Exceptional Purchasing Experience
A great user experience is fundamental to the success of any website and is crucial to eCommerce stores. Customers expect to be able to find what they are looking for easily and purchase products using simple, self-explanatory steps. This is where WooCommerce shines. As it was designed as an eCommerce platform from the ground up, it is fully optimized to ensure visitors to your store convert to paying customers. Resultingly, customers are led through every step of the buying process, from the product pages through payment to order confirmation.
5. Plenty of Integrations and Automations
While WooCommerce includes everything you need to keep your customers happy, it also has plenty of features to help your CBD business run as efficiently as possible. For example, it can help with customer management and support, order and payment processing, taxation, and more.
For example, the WooCommerce Shipping extension automatically calculates shipping costs and prints DHL and USPS labels. Moreover, it gives discounts from those carriers, making your store even more attractive to customers.
Other automations and integrations are available via extensions and plugins. For example, you can offer upsells to customers, automatically add them to your mailing list, send order confirmation emails with tracking numbers, or remind them that they still have items in their cart. You can even add a chatbot to your store allowing customers to get immediate answers to their questions at any time of day or night – perfect where your business operates across several time zones.
6. Free Choice of Host Server
Platforms such as Shopify and Ecwid proudly offer an all-in-one service for setting up an eCommerce store which can seem like a great idea on paper. However, it does come with a couple of significant disadvantages compared to WooCommerce, including:
You have absolutely no say in where your CBD store is hosted. This means you will be stuck with the hosting provided by the service, even if their servers perform poorly or are subject to malicious attacks.
If the service changes its policy regarding the sale of CBD products, you may have to find an alternative. Unfortunately, migrating between services is not always easy or possible without considerable store downtime, resulting in lost traffic and revenue.
As WooCommerce is a WordPress plugin, you can basically use any hosting provider that permits CBD sales. That means you can easily shift your store to a different provider if your current one proves unreliable or changes its policy on CBD.
WP Bolt is an excellent option if you are looking to sell CBD using WooCommerce. They offer cost-effective, high-performance VPS (virtual private server) hosting perfectly suited to eCommerce applications.
With WP Bolt, you get dedicated server space and resources. That eliminates the 'noisy neighbors' that often plague shared hosting, plus your site will be much more secure. Additionally, WordPress is installed with a single click, after which all you need to do is download and activate WooCommerce and any other plugins you require, configure your store, add products, and you are ready to start selling CBD online!
Are There Any Downsides to Using WooCommerce to Sell CBD?
Nothing in life is perfect, and there are a couple of downsides to using WooCommerce to sell CBD online compared to dedicated eCommerce services such as Shopify:
1. Set Up Is More Involved
As it is a bolt-on to WordPress and needs hosting, WooCommerce is a little more complicated to set up than all-in-one eCommerce solutions such as Shopify.
That said, you don't need to be a coding expert to create a WooCommerce store, and you will soon pick up all the basics just by playing with it. Furthermore, plenty of guidance, tutorials, support groups, etc., are available online, so if you encounter problems, chances are someone else has already faced the same ones and will be willing to help.
2. You Will Need an SSL Certificate
Dedicated eCommerce services include everything out of the box, including an SSL certificate. This security feature is advisable on websites but essential on eCommerce stores.
Depending on which hosting company you use to house your WooCommerce CBD store, you may or may not need to arrange an SSL certificate. Luckily, all WP Bolt hosting plans include free automatic Let's Encrypt SSL certificates for all hosted sites, regardless of how many you have.
3. Adding Plugins and Extensions Can Prove Expensive and Impact Site Performance
While they allow you to add all the features you want to your CBD store, adding premium WooCommerce and WordPress plugins and extensions can start to get expensive. Moreover, too many can cause your site to 'bloat,' negatively impacting performance.
4. Technical Support Is Not So Readily Available
Should your WooCommerce-based CBD store have any technical issues, isolating the problem and deciding who to approach to fix them can be difficult. This is because it may not be apparent where the problem sits – is it with WooCommerce, WordPress, another plugin, your hosting provider, or a combination?
In contrast, if you have a problem with Shopify or another all-in-one eCommerce store service, you have a single point of contact for support.
Summing Up
Hemp-derived CBD is a fast-growing industry, a trend that is likely to continue as more countries and states legalize it for personal use. It is rapidly losing the stigma of its cannabis-derived cousin and is now seen as having wide-ranging health benefits, with new ones seemingly appearing all the time.
Best of all, selling CBD products online is easy, thanks to WooCommerce. Being a WordPress plugin means you have the flexibility to tailor your store to your precise needs and preferences. Moreover, you have complete control over how much your store setup costs as you decide where to host it and which premium plugins and extensions to use.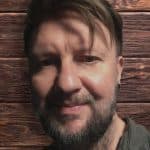 I'm a former construction industry professional who came out of the writer's closet and am now totally comfortable with my creative side. My pronouns are smart, creative, witty, and dependable. I have written content in a number of niches including WordPress, plus I'm a blogger and affiliate marketer. If you'd like to know more about how I can help you, please head over to my website.
Want to speed up your web site?
WP Bolt makes it easy and affordable to have a High Performance WordPress VPS server.