What is a Widget in WordPress? And how can they supercharge your site?
Published on May 10, 2023 by Simon Wright
Would you believe that WordPress is the force behind almost half a billion websites globally? This free, open-source content management system (CMS) has grown to be the industry standard for creating websites and blogs since its initial release back in 2003. Factors in this success include its ease of use, even for beginners, and versatility that allows users to customize websites using plugins and themes easily. However, WordPress widgets are one of the platform's best but often overlooked features and are what we will look at in this article.
What is a Widget in WordPress?
Widgets are small blocks of content or functionality that are embedded in a WordPress site's sidebar, footer, or other widget-enabled areas. They display information such as recent posts, categories, or tags. Moreover, widgets can add extra functionality like a search bar, shopping cart, or a location map to your content. In fact, as they provide easy access to important information and tools, widgets are perfect for enhancing the user experience of your website.
Four Key Benefits of Using Widgets
Widgets provide numerous benefits for WordPress users, but the most notable are:
1. Ease of Use
Adding widgets to your website requires no coding skills – just drag and drop them into the desired position on your pages. Moreover, their appearance and functionality can be customized from the WordPress dashboard, again, without any coding knowledge.
2. Enhanced Website Functionality
Widgets can help enhance your website's functionality by adding useful features to improve the user experience. For instance, adding a search bar allows users quickly locate what they're looking for, while social media buttons let them share your content on their favorite social media platforms.
3. Enhanced User Engagement
Widgets can provide users with helpful information and encourage them to interact with your site. For example, adding a newsletter subscription form will help entice visitors to join your email list. Moreover, including a contact form means they can get in touch with you directly if needed. All of this results in more user engagement.
4. Saved Time and Effort
Widgets can save you time and effort by helping automate specific tasks on your site. For example, you can use them to display your latest blog posts or social media feeds on your homepage automatically.
Examples of Commonly Used Widgets
There are scores of widgets to choose from. You can find many within WordPress itself, and we'll explain how to get to those later in this article. Moreover, tons of third-party widgets are available in places such as the WordPress plugin repository or Code Canyon, plus many themes, plugins, and page builders come bundled with extra ones.
Here are ten examples of commonly used widgets:
1. Search Bar
The search bar is a super useful widget. It allows visitors to search for specific content on a website, thereby saving them from trawling through the entire website to find what they are looking for. For maximum user convenience, the search bar widget should ideally be placed in the sidebar or header.
2. Calendar
A calendar widget displays a clickable calendar of events or appointments, normally in the website's sidebar or footer of a website.
3. Social Media Buttons
Two types of social media button widgets are available:
The first type allows users to push content from your website directly to their social media accounts.
The second type redirects the users to your social media pages.
Facebook, Twitter, Instagram, Pinterest, LinkedIn, etc., are commonly supported platforms.
4. Recent Posts
The recent posts widget displays a list of the latest blog posts published on the website, allowing users to navigate to the most current content quickly. For ease of use, it should ideally be in the site's sidebar.
5. Categories
The categories widget displays a list of the website's blog post categories, allowing users to navigate to content relevant to their interests quickly. Regarding e-commerce sites, the categories could include clothing types, sizes, or other taxonomies. The categories widget is often in the site's sidebar for user convenience.
6. Archives
The archives widget displays (often in the sidebar) a list of past blog posts by month and year, allowing users to navigate to older content on the site quickly and easily.
7. Contact Form
The contact form widget lets users easily send you a message or inquiry without navigating to a separate contact page. It usually has customizable fields for name, email, subject, etc., and is often included in the site's sidebar or footer.
8. Shopping Cart
If you have an e-commerce site (such as a WooCommerce-based one), a shopping cart widget offers your customers the convenience of seeing what is in their cart without needing to go into it. Typically, the shopping cart widget is prominently located in the site's header or sidebar and can be customized to match the website's design.
9. Map
The map widget displays a map of a specific location, such as a store, office, or event. You can usually place it in the footer or sidebar of your website and customize it with different styles and settings.
10. Testimonials
Commonly placed in the sidebar or footer, testimonials widgets display customer reviews to help build trust with site users and potential customers.
Where Can You Add Widgets in WordPress?
Depending on the theme used, WordPress allows website owners to add widgets to designated areas on a website, the most common being:
1. The Sidebar
Most WordPress themes have a sidebar, a vertical column on the side (left, right, or both) of the website typically used to display widgets such as search bars, recent posts, categories, etc.
2. The Footer
This is the very bottom area of the website and can also contain widgets. Widgets commonly added here include social media icons, testimonials, affiliate disclosures, and copyright information.
3. The Header
Conveniently, the website's topmost section – the header – can also contain widget areas. This is the ideal place to add widgets such as a logo, contact information, or a navigation menu.
Depending on your theme, more widget areas may be available, such as a top bar (great for advertising special offers, countdown timers, etc.) or a home page widget area. Conversely, some widget areas may only be present on specific pages, such as the homepage. Generally speaking, though, most themes offer at least sidebar and footer widget areas.
Adding and Customizing Widgets in WordPress
It is easy to add and customize widgets in WordPress, as you can do everything from the Widget section of the WordPress admin dashboard – just follow these five steps:
Step 1: Open the WordPress Admin Dashboard
Firstly, log in to your WordPress site. If you don't land directly on the dashboard, click the "Dashboard" button in the top left corner.
Step 2: Navigate to the Widgets Page
Select "Appearance" on the left-hand menu – you may need to scroll down to find it. Then, choose "Widgets."
Step 3: Choose a Widget
The Widgets dashboard will appear with all available widgets displayed on the left-hand side and the widget areas on the right.
Adding the widgets to your site is simply a case of dragging them from the left-hand side and dropping them into the desired widget area on the right.
Please note that the available widgets and widget areas will likely vary depending on your site's theme, plugins, and if you use a page editor such as Elementor. Moreover, clicking the little triangle against each widget area name will reveal the widgets added to that area.
Step 4: Customize the Widget
After adding a widget to your site, it is possible to configure its design and functionality. To access the configuration settings, click the small triangle on the widget you wish to configure and adjust the options that drop drown.
Step 5: Save Changes
Once you're done customizing the widget, click "Save" to store the changes.
Removing widgets is also easy – simply drag it with your mouse from the widget area on the right back and drop it into the "Available Widgets" area on the left.
6 Common Mistakes to Avoid When Using Widgets in WordPress
Although widgets are easy to use and help enhance your site's functionality, unfortunately, you must avoid some common mistakes when adding them to your website. These mistakes include:
1. Using Too Many
While widgets can be useful, too many can clutter your site and make navigating difficult for visitors. Be sure to choose ones that add value to your site and avoid using unnecessary ones.
2. Not Configuring Them Properly
Make sure you configure your widgets properly to ensure that they function correctly. For example, be sure to enter the correct URLs for your social media accounts when using a social media widget.
3. Not Customizing Them
Although the default WordPress widgets are helpful, they may not match your website's design or branding. Therefore, customizing widgets according to your website's needs and style is essential to ensure consistency and professionalism.
4. Using Incompatible Ones
Not all widgets are compatible with all WordPress themes and plugins. Before installing a new one, ensure it will work with the theme and other plugins you are using to avoid conflicts and errors.
5. Not Optimizing for Mobile Devices
Optimizing your site for mobile devices is crucial due to the rapid and sustained increase in the number of people accessing websites on the go. Therefore, choose mobile-friendly widgets and test your site on different devices to ensure it looks and functions as intended.
6. Using a Slow Hosting Provider
The speed of your website is crucial for providing a good user experience. If your hosting provider is slow and unreliable, users may be deterred by poor page loading speeds, plus it probably won't rank well in search engine results. Therefore, choose a reliable hosting provider that offers excellent performance and superior support, such as WP Bolt.
WP Bolt's VPS hosting is an excellent choice for WordPress websites. It boasts WordPress-optimized servers, resulting in faster load times and better performance. Their hosting also comes with pre-installed WordPress software, automatic updates, and backups, making building and managing sites easy. Additionally, WP Bolt uses advanced security measures like firewalls and malware scanning to protect your site from hackers and other security threats. Moreover, WP Bolt's VPS hosting is highly scalable, upgrading as your website grows.
Conclusion
WordPress widgets are an excellent way to enhance user experience on a website by improving functionality and displaying information in a convenient way. Adding them to the sidebar, footer, or other widget-enabled areas will offer your website's visitors easy access to important information and tools, such as a search bar or shopping cart.
Thanks to the platform's intuitive drag-and-drop interface, adding and customizing widgets in WordPress is easy. However, avoiding common mistakes, such as adding too many or incorrectly configuring them, is also important, as that would negatively impact your site's performance and user experience.
And remember, WP Bolt provides VPS hosting specifically designed for WordPress, offering optimized performance, advanced security measures, scalability, and exceptional customer support. Using WP Bolt's VPS hosting, users can ensure that their WordPress website runs smoothly and efficiently, with all tools and resources needed to succeed.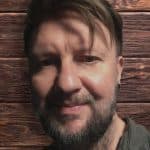 I'm a former construction industry professional who came out of the writer's closet and am now totally comfortable with my creative side. My pronouns are smart, creative, witty, and dependable. I have written content in a number of niches including WordPress, plus I'm a blogger and affiliate marketer. If you'd like to know more about how I can help you, please head over to my website.
Want to speed up your web site?
WP Bolt makes it easy and affordable to have a High Performance WordPress VPS server.