Installing WordPress on Vultr: Is WP Bolt a Better Choice?
Published on September 25, 2023 by Simon Wright
If you are considering installing WordPress on Vultr, the great news is that it is pretty easy, thanks to their one-click application. That makes it great if you are a novice user with little-to-no technical skills. Or does it?
In today's article, we'll explain what Vultr is. We'll then examine why it may not be the best fit for you, particularly if you are relatively new to website creation.
What is Vultr?
Vultr is a popular, highly scalable cloud infrastructure that allows users to deploy virtual servers, or "data centers," strategically located in multiple regions worldwide. These are configurable to meet specific requirements, making Vultr suitable for hosting websites, applications, databases, and the like.
Vultr has a solid reputation for being user-friendly and cost-effective. Users can quickly spin up virtual servers with just a few clicks, choosing from various operating systems and server configurations. You can use Vultr to host WordPress websites, and a one-click installation makes doing that a relatively painless process.
Overall, Vultr is an excellent option for businesses and developers seeking reliable and performant cloud computing solutions, particularly for those with easy access to technical expertise.
The Pitfalls of Installing WordPress on Vultr
While installing Vultr's on WordPress using their one-click install is undoubtedly a convenient way to deploy a website, the platform does have some significant limitations that users should be aware of, namely:
Restricted Technical Support
Unfortunately, Vultr does not offer technical support for any software running on their servers, including WordPress. That's a big downside because if you encounter issues with your WordPress installation or any other software on the server, you are essentially left to fend for yourself.
This lack of technical support will be a real issue for users with limited technical ability, as it means they will need to seek assistance elsewhere, which can prove costly and time-consuming.
Managing server security, updates, and firewall configurations is crucial for the stability of your WordPress site. Without proper support, ensuring that your server is secure can be challenging.
Once you have installed WordPress on Vultr, not only will you be responsible for doing your own updates, but you will also be fully responsible for ensuring you have sufficient security measures in place. That can be very daunting for novice users, but failure to do it could leave your website dangerously exposed to potential threats.
Optimizing server performance for WordPress can be complex, especially if you're unfamiliar with server administration. Sadly, Vultr's default settings might not always suit WordPress's specific needs. That will potentially lead to suboptimal website performance, and Vultr's support team won't be available to help if you don't know what you are doing.
Introducing WP Bolt: Your Solution for Reliable WordPress Hosting on Vultr
WP Bolt is a managed WordPress hosting service. It works seamlessly with Vultr's infrastructure while providing 24×7 technical support for both the server software and core WordPress installation.
With WP Bolt, you get your own server where you can host up to twenty websites on the same plan. Those servers are spread around a global network of 29 high-tech data centers so that you can select the one closest to your target audience. And like Vultr, WP Bolt offers easy one-click WordPress installation.
Here's why WP Bolt stands out as a superior choice for installing WordPress on Vultr rather than going to Vultr directly:
WP Bolt's team of experienced professionals is available around the clock to assist you with any technical issues that may arise. So, whether you have server-related problems or WordPress-specific concerns, their expertise will be available to help keep your website running smoothly.
WP Bolt takes security very seriously, providing automatic free SSL certificates for every hosted website. They proactively monitor and protect your servers against threats, implement regular updates, and configure firewalls to safeguard your WordPress websites. The result is a high level of protection for your sites against cyberattacks.
WP Bolt fully understands the unique requirements of WordPress. That means servers are configured for optimum performance, resulting in super-quick page load times, which leads to a better experience for your site users. And, of course, if your users are happy, search engines like Google are, too, as they use page speeds as a criterion when determining search rankings.
WordPress Troubleshooting
Site downtime is not only inconvenient, but it can also drive away traffic and cost monetized sites considerable lost revenue.
While with Vultr, you are responsible for fixing your own software issues, with WP Bolt, you have their support team on hand to help get things up and running again. They can assist with fast diagnosis and resolution of problems, thereby minimizing site downtime and frustration for you.
Vultr's pricing is, quite frankly, mind-boggling. In fact, it is particularly confusing for novices trying to understand what options they need to pick. Moreover, if you are not careful, you could easily end up paying for services you don't need or, worse still, not getting the ones you do.
WP Bolt's pricing, on the other hand, is way more user-friendly. It's like they have done all the guesswork for you. They have four main plans to choose from, with more available on request. Moreover, if the plan you choose turns out to be inadequate for your needs, you can easily upgrade to a different one at any time.
Wrapping Up
Thanks to its one-click installation feature, installing WordPress on Vultr is undoubtedly easy and convenient. However, it's crucial to consider the potential challenges that may occur due to the lack of technical support for the server software, particularly if you do not have technical knowledge available to you.
This is where WP Bolt emerges as an excellent alternative for non-technical users or those seeking a hassle-free WordPress hosting experience. It, too, offers a one-click WordPress install. However, it also bundles 24×7 technical support, enhanced security, performance optimization, and troubleshooting capabilities.
With WP Bolt, irrespective of your technical ability, you'll sleep well at night knowing that your WordPress site is properly installed, maintained, and supported on Vultr so that it runs smoothly, even if you encounter issues.
So, when choosing a hosting solution, remember that it's not just speed that makes an online presence successful, but support and reliability are also crucial – but often overlooked – factors.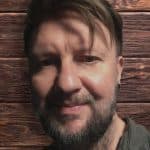 I'm a former construction industry professional who came out of the writer's closet and am now totally comfortable with my creative side. My pronouns are smart, creative, witty, and dependable. I have written content in a number of niches including WordPress, plus I'm a blogger and affiliate marketer. If you'd like to know more about how I can help you, please head over to my website.
Want to speed up your web site?
WP Bolt makes it easy and affordable to have a High Performance WordPress VPS server.