Shoptimizer WooCommerce Theme Review: Turbocharge Your eCommerce Store
Published on August 29, 2022 by Simon Wright
Are you struggling to choose the right theme for your WooCommerce store? If so, read on, as in this article, we'll be taking an in-depth look at Shoptimizer, a WooCommerce theme from CommerceGurus that helps you build an eye-catching store optimized for both speed and conversions.
Why Do You Need a WooCommerce Theme?
Creating an eCommerce store using WordPress is remarkably easy: all you need is the WordPress software, a domain name, hosting (we recommend WP Bolt,) the WooCommerce plugin, and a theme.
While you could simply use a generic theme such as Astra to build your store, it is infinitely better to use one designed purely for WooCommerce. In doing so, you will be getting features aimed specifically at increasing speed and conversions, plus it will help overcome some of WooCommerce's latent shortcomings.
Shoptimizer Overview
Shoptimizer is a WooCommerce theme that enables you to build a full-featured eCommerce store optimized for speed and conversions.
Studies have shown that a close relationship exists between speed and conversions. In fact, according to digital marketing experts, Portent, eCommerce sites with loading times of one second get, on average, 2.5x more conversions than sites that take five seconds to load. That's a lot of potential business to lose in such a short time.
Moreover, speed also significantly impacts SEO, as it is one of the key factors search engines like Google use when determining a site's rank. Therefore, it figures that your site must be as fast as possible.
Measures adopted by CommerceGurus to make Shoptimizer super-speedy include minified CSS and critical CSS. Minified CSS is where unnecessary code is removed from the CSS source files, making it much lighter and faster. Critical CSS extracts only the code needed for visible content, not off-screen stuff, thereby permitting speedier image loading times.
As soon as we received Shoptimizer, we ran a simple performance analysis using a test site. That site had plenty of bloat due to many plugins and other junk, so we did not expect it to perform well. Anyway, here are the results before adding the Shoptimizer theme:
And after adding Shoptimizer:
As you can see, that's quite a significant improvement.
Of course, speed is not the only key to better conversions. When designing Shoptimizer, CommerceGurus took on board many of the recommendations of the Baymard Institute, which undertakes research into eCommerce UX (user experience.) Therefore, the theme includes many features known to turn visitors into paying customers, such as a streamlined checkout process, call-back requests, sticky product on scroll, stock level display, countdown timers, optimized images, and plenty more.
Key Features of Shoptimizer
Let's now scrutinize some of the features that Shoptimizer provides that help you create a high-converting WooCommerce store. Please note several of those features come courtesy of the CommerceKit plugin bundled with Shoptimize. CommerceKit removes the need for multiple plugins to achieve the same feature set, thereby minimizing site bloat and reducing the risk of conflicts between plugins.
Intuitive Admin Panel
Using Shoptimizer is an absolute breeze thanks to the addition of a user-friendly admin panel to your WordPress admin dashboard. It is from here that you can activate and configure most of the features included with the Shoptimizer/CommerceKit combination.
Create Content Pages Using Elementor
Elementor is well known for its wide range of features and drag-and-drop editor, which makes page and post creation super-easy. Shoptimizer leverages the power of Elementor for building content pages, allowing you to customize them precisely to your requirements.
Optimized For All Devices
Nowadays, most people love the convenience of being able to shop 'on the fly' from their mobile phones or tablets. Google recognized this back in 2018 when it decided that the performance of mobile sites, as opposed to desktop or laptop machines, should be a key factor in search rankings.
As already mentioned, Shoptimizer is optimized for speed regardless of which devices your store visitors use. Furthermore, the theme ensures all images display optimally on mobile, laptop, and desktop devices.
Mega Menu Support
Shoptimizer includes an attractive mega menu allowing you to display featured products within subcategories inside the menu. This is particularly good for larger stores with a broad product range.
Search Bar with Auto-Suggest
Just like Google searches, as you start typing into the Shoptimizer search bar, a dropdown of suggested products, categories, and pages will automatically appear. This is a real time-saver for customers and is guaranteed to get a thumbs up from them as it saves them from trawling through the entire site to find what they are looking for.
Single Product Page
Product pages are probably the most important in your store, as it is there that conversions generally occur. To ensure the best likelihood of that happening, Shoptimizer's product page has plenty of tricks up its sleeve, including:
A header banner: Display special offers, coupons, upcoming sales, etc., right at the top of the page, so they are the first thing visitors see.

Configurable countdown timers: Love them or hate them, these are proven to create FOMO (fear of missing out) to encourage buyers to get off the fence and make a purchase. With Shoptimizer, you can add countdown timers to checkout and product pages.
Stock quantity levels: These also instill FOMO in customers to encourage them to purchase while the product is still available.

Large product images with zoom: There is truth in the adage that pictures paint a thousand words. That is why Shoptimizer allows you to add primary and secondary product images, each automatically optimized for all device types. Moreover, the pictures have a zoom feature that lets customers take a closer, more detailed look.
Prominent CTA (Call to Action): A clear, configurable CTA button encourages customers to make a purchase.

Sticky Bar: This ensures the name of the product name, its price, and the CTA are constantly displayed on the screen, even when the visitor scrolls up and down the page.
Previous sales pop-up: This displays previously sold items, reassuring customers that other people are also buying the same product.
Shipping cost: Shoptimizer allows you to prominently display the shipping cost of your products, a proven method for boosting conversions.

Display trust symbols. Customers take a risk the first time they purchase from a store. They have little to base their purchase on, as they cannot physically see or touch the goods. To reassure them your store is genuine and that buying from you is safe, Shoptimizer can display trust symbols for the security features of your site.

Call-back request: This allows you to add a convenient call-back request facility to your store. This is particularly useful where you are selling more expensive products, as customers for those often need further reassurances or questions answered before committing to buy.

Additional Product Category Field
The standard category pages in WooCommerce are rather limited and tend to be somewhat overlooked and underutilized.
To overcome this, Shoptimizer adds an extra field to the categories allowing you to display more detail about each one to your customers. Furthermore, the strategic use of keywords in the content in this extra field can have a positive impact on SEO.
Slide-Out Shopping Cart
One rather nifty feature of Shoptimizer is the slide-out shopping cart. This lets your customers see what they have placed in the cart and keep track of their purchases. Importantly, the slide-out cart has a large checkout button to encourage customers to complete their purchases.
Streamlined Cart and Checkout Process
A good cart and checkout process is essential as it is where customers finally commit to a purchase and part with their hard-earned cash. As such, both need to be as slick as possible.
Shoptimizer's cart page expands on the slide-out cart to include features to reassure customers further, thereby increasing the likelihood of them completing their purchase. For example, you can display a progress bar to inform them where they are in the checkout process. You can also include additional information like delivery details, refund policies, customer reviews, etc.
A big, bold 'Proceed to Checkout' (which can be configured with different text if you wish) button encourages the customer to move forward to the checkout page. The customer's details and payment are captured there, while another big CTA button screaming 'Place Order' secures the sale.
One thing that stands out about Shoptimizer's checkout page is it has been deliberately kept free of unnecessary clutter. So, for example, customers won't see any headers, footers, or other things which might distract them from completing their purchase. That said, it is possible to add a countdown timer to instill a little more FOMO in them, and there's also space to add some last-minute upsells if necessary.
Shoptimizer Pros and Cons
Now that you've seen some of the key features of Shoptimizer, we'll now look at what we think are its best points and those where we feel it does not do so well.
Pros:
Clean design
Simple admin panel
Faster than many other themes
Designed and optimized specifically for WooCommerce stores
Great value (see below)
The included CommerceKit plugin replaces several other individual plugins, therefore reducing site bloat and adding tons of useful features for boosting conversions
Extensive documentation
Regular updates ensure bugs are promptly corrected and no conflicts arise when WordPress, WooCommerce, and any other software you use is updated.
Fast technical support
CommerceGurus is an experienced developer that has been operating since 2014, so they know their stuff
Cons:
In all honesty, there's almost nothing that we could criticize Shoptimzer for.
If we were to be super picky, we could say that many of the conversion features are part of the CommerceKit plugin rather than the Shoptimizer theme. Therefore, using the theme without the plugin means losing those features. However, that's hardly a disadvantage, given the price of Shoptimizer now includes CommerceKit.
Pricing
Shoptimizer currently costs $49, which includes one year of updates and support. Of course, the developer does use FOMO tactics by saying 'Normal price $99' and 'Flash sale ends in 24 hours,' but we've checked back numerous times after the expiry of the 24 hours, and the price has remained as $49!
Whether you pay $49 or $99, Shoptimizer offers excellent value, particularly given the bundled CommerceKit replaces several other plugins. Moreover, trying it is risk-free, as a ten-day money-back guarantee supports all purchases.
Summing Up
Shoptimizer is an excellent choice if you need a competitively priced WooCommerce theme fully optimized for speed and conversions. Furthermore, its capabilities are taken to the next level by the addition of the CommerceKit plugin, and the two together make a formidable team. Couple those with high-performance VPS hosting from WP Bolt, and you will have a robust online store that repeatedly converts visits into sales.
To purchase Shoptimizer, click here.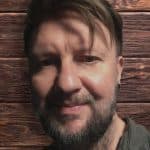 I'm a former construction industry professional who came out of the writer's closet and am now totally comfortable with my creative side. My pronouns are smart, creative, witty, and dependable. I have written content in a number of niches including WordPress, plus I'm a blogger and affiliate marketer. If you'd like to know more about how I can help you, please head over to my website.
Want to speed up your web site?
WP Bolt makes it easy and affordable to have a High Performance WordPress VPS server.