Thinking about running cPanel on DigitalOcean? You May Want to Think Again
Published on September 25, 2023 by Simon Wright
Even though installing cPanel on DigitalOcean is possible, the two are not an ideal match. To learn why, please continue reading, as we will discuss the drawbacks of running cPanel on DigitalOcean. We'll then show you a better alternative: the fully managed DirectAdmin server from WP Bolt.
What is cPanel?
cPanel is a highly respected web hosting control panel. Users of every level love its ability to simplify otherwise complex and time-consuming tasks.
Various tools are included with cPanel to make light work of creating email accounts, managing domains, setting up databases, monitoring your website's performance, and the like. It also helps simplify tedious and often complicated tasks like regular maintenance and ensuring everything's secure.
And What is DigitalOcean?
DigitalOcean is a cloud computing platform that uses a network of "droplets" (better known as "VPS" or "virtual private servers") for hosting websites, databases, and applications. It has various options to help individuals and businesses deploy, manage, and scale applications.
Within the DigitalOcean ecosystem, users can choose from various droplet configurations based on their computing needs, with different CPU, RAM, and storage options. DigitalOcean also provides managed databases, object storage, networking features, a marketplace of applications and development stacks, etc.
Limitations of Running cPanel on DigitalOcean
Despite its popularity among developers, startups, and businesses seeking a reliable and accessible cloud infrastructure to deploy and manage their projects, DigitalOcean has one main drawback: it does marry well with cPanel. Here's why:
One of the main limitations of running cPanel on DigitalOcean is you must buy a cPanel license for each server. This can hit your budget badly, particularly if you have several websites or need to host many accounts.
Lack of cPanel Software Management and Support
Because cPanel is third-party software, DigitalOcean won't manage the cPanel software or offer support for any related issues. Therefore, you'll be completely alone when installing, configuring, and using it. Furthermore, if you encounter technical difficulties or need assistance with cPanel, you'll have no option but to rely on your own knowledge or seek help from third parties.
Scaling cPanel-based setups on DigitalOcean can be more complex than using other platforms designed for easy scalability. As your hosting needs grow, managing multiple cPanel instances might become cumbersome.
Resource Demands and Performance Concerns
cPanel is highly resource-intensive, requiring significant CPU time, RAM, and disk space. DigitalOcean's droplet plans might not always provide enough resources to run cPanel efficiently, potentially leading to performance issues.
Complex Setup and Configuration Process
Configuring cPanel on a DigitalOcean droplet can be complex, especially for users unfamiliar with server administration. If DigitalOcean and cPanel is the route you decide to follow, expect to have to do various configurations and software installations yourself.
Because of its broad usage, cPanel is a frequent target for attackers. When not properly configured for security, it can be a potential entry point for unauthorized access to your server and data.
Regular Updates and Routine Maintenance
It is crucial to do regular operating system and cPanel updates to ensure optimal security and performance. All website owners know how painstaking updates and maintenance tasks can be, especially for users with little or no server management experience. Sadly, DigitalOcean does little to make things easier in this respect.
It is possible that not all cPanel features will work optimally on DigitalOcean due to differences in the hosting environment compared to more traditional web hosting setups.
Network Configuration Complexities
Setting up networking configurations on DigitalOcean, such as managing DNS records and domain names, can be challenging for users unfamiliar with networking concepts.
Backup and Disaster Recovery
Managing backups and implementing disaster recovery plans are essential for any website. However, they can be more complex when using cPanel on DigitalOcean as you must ensure that backups are correctly configured, done regularly, and stored securely.
The Solution: A Fully Managed DirectAdmin Server from WP Bolt
Instead of dealing with the limitations of running cPanel on DigitalOcean, there is a better option: WP Bolt's fully managed DirectAdmin server.
WP Bolt specializes in VPS hosting. All their comprehensive range of managed WordPress plans include advanced performance, security, and management features. Moreover, their products simplify the technical challenges of maintaining a WordPress website so users of all levels can focus on content production and business expansion.
WP Bolt uses DirectAdmin instead of cPanel as its web hosting control panel. This features a comprehensive, intuitive interface coupled with various tools to help you easily manage web hosting services.
Here are the key reasons why WP Bolt's fully managed DirectAdmin server could be a better option for you compared to running cPanel on DigitalOcean, including:
With WP Bolt's fully managed DirectAdmin server, you won't have to worry about additional costs for the web hosting control panel. All their hosting packages include the DirectAdmin license, allowing you to save money while still enjoying the benefits of a powerful hosting control panel.
Full Server Management and 24/7 Technical Support
Unlike DigitalOcean, WP Bolt fully manages their DirectAdmin servers themselves. For less experienced users, not having to worry about server configurations, upkeep, security updates, etc., is a huge benefit. Moreover, WP Bolt has 24/7 technical support, meaning you'll have access to their team of experts to deal with any technical issues promptly.
Superior Performance and Speed
WP Bolt's DirectAdmin servers are fully optimized for performance, thereby ensuring fast loading times for your websites. With their server tuning and configuration expertise, you can expect improved TTFB (Time To First Byte) and overall website performance. Not only is this key to a good user experience but it is also used by search engines when ranking websites.
If you're currently using cPanel on DigitalOcean and want to switch to DirectAdmin, WP Bolt makes the migration process seamless and hassle-free. Their team will help transfer all your websites, databases, and settings over to their servers with no or minimal downtime.
Secure, Reliable Infrastructure
To help protect your websites and data against potential threats, WP Bolt uses advanced data centers with the latest security measures, e.g., automated SSL and secure servers.
Summing Up
While DigitalOcean offers the option to install cPanel, it is far from an ideal match. The main downside is the additional cost, as cPanel is not a standard feature of DigitalOcean. Furthermore, compatibility, security, and speed suffer when utilizing cPanel on DigitalOcean, plus the lack of cPanel-specific support will be problematic, especially for less experienced customers.
Conversely, by choosing WP Bolt's fully managed DirectAdmin server, you'll get cost-effective hosting without the hassles associated with running cPanel on DigitalOcean. That means you can expect enhanced performance, seamless migrations, secure infrastructure, and reliable technical assistance.
Make the switch to WP Bolt's DirectAdmin server today and push your hosting experience to new heights.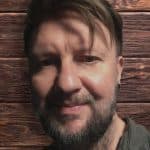 I'm a former construction industry professional who came out of the writer's closet and am now totally comfortable with my creative side. My pronouns are smart, creative, witty, and dependable. I have written content in a number of niches including WordPress, plus I'm a blogger and affiliate marketer. If you'd like to know more about how I can help you, please head over to my website.
Want to speed up your web site?
WP Bolt makes it easy and affordable to have a High Performance WordPress VPS server.