How to Send Emails from WordPress Using Free and Paid Plugins
Published on January 25, 2023 by Simon Wright
The ability to send emails from your WordPress website can be helpful for various reasons. For example, you might need to send welcome, thank you, or introductory emails to users who have signed up for your website. Or maybe you want to send newsletters or marketing material to promote your business. Whatever the reason, being able to send emails directly from your WordPress site can save you much time and hassle.
One of the easiest ways to send emails from WordPress is to use a plugin, and it is this method we will focus on today. Email-sending plugins make it super-easy to set up and configure email sending from your website. Moreover, a plugin can also provide additional features and customization options, such as the ability to personalize emails with custom fields or automate them.
Choosing a WordPress Email Plugin
The first step is to choose a plugin that meets your needs. For example, you may wish to customize the emails or need automation options so WordPress can automatically send messages when certain events are triggered. Or perhaps you just need something more basic to send out the occasional message?
Once you have a clear idea of what you want your WordPress email plugin to do, you can set about finding one that matches your needs. Of course, there are many options available, but here are our suggestions for some of the best:
Being renowned for its reliability has made Postmark a popular option for sending emails via WordPress. The plugin uses the Postmark email service to send emails, which is known for its high deliverability rates and fast delivery times. This can be particularly useful if you need to send a large volume of emails or if you need to ensure that your messages are delivered promptly.
Being a premium-only plugin, Postmark is laden with great features to help you manage your email sending. For example, it includes templates for creating professional-looking emails and tools to help monitor the success of your emails. It also offers integrations with popular email marketing tools, such as Mailchimp, making it easy to combine your email campaigns and marketing efforts.
Postmark bases its pricing on email volume. For example, the monthly cost to send up to 10,000 emails per month is $10. For 125,000 emails, you will pay $100, and so on. You can find full details of Postmark pricing here.
MailPoet is a plugin for WordPress that allows users to send newsletters and automated emails to their subscribers. It offers a variety of features, including customizable templates, sign-up forms, and integration with popular email marketing services such as Mailchimp and Google Sheets.
One of the standout features of MailPoet is its easy-to-use visual editor. This allows you to create professional-looking emails without coding knowledge. It also offers a variety of pre-designed templates, making it easy to create emails that match their brand's style.
MailPoet also offers a range of subscription options, including the ability to import and manage subscribers and segment them into different lists based on their interests. This enables you to send targeted emails to specific groups of subscribers.
A variety of pricing plans is available. The free option is suitable for up to 1,000 subscribers and allows you to send up to 5,000 emails monthly. If you send more emails than that, the Business plan would be a better option. That costs $10 per month but includes more functionality and allows you to send unlimited emails to 500 subscribers. You can find further details of MailPoet pricing here.
The WP Mail SMTP plugin comes from the same developers as the popular WPForms, and is a hugely popular option for sending emails from WordPress.
Most popular email services are supported, including Gmail, Outlook, and Mailgun. This means you can choose the email service that best meets your needs and switch between services if necessary.
In addition to great flexibility, the WP Mail SMTP plugin also boasts an easy-to-use interface for composing and sending emails. Moreover, templates and formatting options make it possible to customize the appearance of your messages. Analytics and reports are also available to help track your email campaigns' success.
WP Mail pricing starts from a very reasonable $49 per year per domain for the Pro plan. That contains sufficient features for most users, although other plans are available for people needing more functionality or having more sites to cover.
Easy WP SMTP is a free option that, despite its zero-price tag, includes some great features. For example, like WP Mail SMTP, this option interfaces with a range of popular email services, making it easy to send emails from WordPress.
Thanks to its simple and intuitive interface, installing and using Easy WP SMTP is an absolute breeze. It comes with clear, detailed documentation and support resources to help troubleshoot any issues you may encounter. Like the other plugins listed here, Easy WP SMTP has plenty of email customization, automation, and tracking tools.
While Contact Form 7 is primarily intended for creating and managing contact forms, it can also send emails from WordPress. This makes it an extremely versatile option that can significantly help your marketing efforts.
The best thing about Contact Form 7 is it is entirely free. That said, it has excellent functionality, and you can customize the email templates to your liking. Moreover, documentation is pretty good for a free plugin, and volunteer-led forums provide excellent support. If you add a contact form, we recommend adding a Captcha to prevent spam submissions.
Installing and Configuring the Plugin
Once you've chosen a plugin, the next step is to install and activate it on your WordPress site as you would any other plugin.
After installing, you'll need to configure the plugin to work with your email account. This will typically involve entering your email address and password, as well as any other required settings – check the documentation for your chosen plugin for guidance on how to do this.
Customizing the Appearance of the Emails
Some plugins may also allow you to customize the appearance of the email, such as the font, colors, and layout.
It's a good idea to become familiar with the available options to create professional-looking emails. Check your plugin's documentation to see what is possible. Moreover, don't be afraid to play around with the settings, as it is an excellent way of learning the plugin's capabilities.
Start Sending Emails from WordPress
Now that you have a plugin installed and configured to send emails from your WordPress website, it's time to start sending.
Of course, the process for that will vary depending on the plugin you're using, but most will provide a simple interface (usually in the WordPress admin panel) for composing and sending emails.
Before sending any external emails, you should send a test email to yourself to check everything is in order. If you receive the email as expected, then you know the plugin is set up and working correctly. However, if you don't receive the email or encounter other issues, you may need to troubleshoot and ensure all the settings are correct.
Troubleshooting Email Sending Issues
Despite the convenience of using a plugin to send emails from WordPress, there may be times when you encounter issues. Common problems include emails not being delivered, going to spam folders, or being blocked by email providers.
If you're experiencing any of these issues, the following are some simple steps that can address many of them:
First, check the settings in your email plugin to ensure everything is configured correctly. This includes verifying that you have entered the correct email address and password and properly configured any other required settings.
Check your email provider's spam or junk folder to see if the emails are going there.
If the problem remains, you may need to check with your email provider to see if there are any known issues or restrictions in place that could be causing problems with email delivery. You may also want to consider using a different email service or plugin to see if that resolves the issue.
If you're still having trouble, consult the plugin's documentation. Also, a Google search for the problem often produces results in the form of blog articles, forum postings, and even YouTube tutorials that can help enormously. And, of course, you can always ask the plugin's support team for assistance, although the level of support offered is likely to vary depending on whether you have a free or premium plugin.
Advanced Email Sending with WordPress
If you want to take your email sending with WordPress to the next level, depending on the plugin you use, there are some advanced techniques you can try:
One of these techniques is using custom fields to personalize emails. Custom fields allow you to automatically insert dynamic information into your emails, such as the recipient's name or other details. This can help make your emails more personal and effective, plus it will save considerable time.
Another advanced technique is setting up email automation. This allows you to set up a series of emails to send automatically based on specific triggers, such as a user signing up for your website or completing a purchase.
Email automation is a fantastic way of streamlining your email marketing and engaging your audience. Moreover, it removes the need to send emails manually.
Newsletters and marketing emails
Finally, you can use your WordPress website to send newsletters and marketing emails. This can be a highly effective way of promoting your business and keeping your audience informed about new products or services. To do this, you'll need to create a list of email subscribers and use a plugin or service such as MailPoet to manage the distribution of your emails or newsletters.
Additional Tips for Sending Emails Successfully from WordPress
There are a few other tips to keep in mind when sending emails from WordPress to ensure that they are delivered successfully:
Host your site using a dependable hosting service such as the VPS (virtual private server) packages offered by WP Bolt. VPS hosting is a good option for sending emails through WordPress as it provides more control and resources than shared hosting and is inherently more secure.
Use a reliable email service with high deliverability rates to send important emails from your WordPress site, like Postmark .
Consider using a professional-looking email address linked to your website's domain, such as [email protected]. Personal email addresses like Hotmail or Yahoo are not recommended as not only do they look unprofessional, emails sent using them are more likely to land in the recipient's spam folder or not be delivered at all. You can do this with a service like ForwardMX that forwards your email to your other inbox, or by hosting your email on your WP Bolt server.
Remember to check for any spam filters or other issues that could prevent your emails from being delivered.
Conclusion
Sending emails from your WordPress website can be a helpful and convenient feature. Using a plugin not only makes sending emails from your site easy, but you have more features and customization options.
To send emails from WordPress, you'll need to choose a plugin, install and configure it, and verify that it's working correctly. You will then be able to send emails and newsletters, customize their appearance, or even automate them.
If you encounter any issues when sending emails from WordPress, there are steps you can take to troubleshoot and fix the problems. These may include checking the plugin's settings, verifying that the emails are not going to spam folders, and consulting the plugin's documentation or support team for additional help.
Overall, sending emails from WordPress can be a powerful and effective way to communicate with your audience and promote your business.
And remember, a website is only as good as its hosting. That is why we recommend high-performance WordPress virtual private server (VPS) hosting from WP Bolt. Enjoy faster loading times and tighter security than with shared hosting.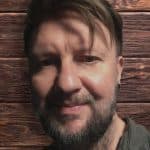 I'm a former construction industry professional who came out of the writer's closet and am now totally comfortable with my creative side. My pronouns are smart, creative, witty, and dependable. I have written content in a number of niches including WordPress, plus I'm a blogger and affiliate marketer. If you'd like to know more about how I can help you, please head over to my website.
Want to speed up your web site?
WP Bolt makes it easy and affordable to have a High Performance WordPress VPS server.