cPanel Alternatives: Finding the Right Control Panel for Your Website
Published on May 10, 2023 by Simon Wright
cPanel is one of the most popular control panels available for managing your website. It has many useful features, including file management, email accounts, and database management tools. But it isn't the only option available, as there are many cPanel alternatives with similar functionality. Moreover, some even provide additional features.
This article will examine three top cPanel alternatives, namely DirectAdmin, CyberPanel and Control Web Panel. We'll also discuss WP Bolt, a managed WordPress hosting platform that includes DirectAdmin on all services at no extra cost.
What is cPanel?
cPanel is a well-established and hugely popular Linux-based web hosting control panel that is often bundled with various web hosting solutions. It is renowned for its intuitive graphical user interface (GUI) that simplifies website and server administration tasks, making it easier for users to manage their web hosting needs.
With cPanel, users can perform a multitude of tasks, including managing their web hosting accounts, publishing websites, creating email accounts, administering domains and subdomains, installing software, and handling security and backup settings, among other things. Furthermore, it offers a wide range of tools and features that make it easy for users, even those without advanced technical knowledge, to easily manage their websites.
One of the core components of cPanel is the Web Host Manager, or WHM, which serves as the administrative part of cPanel. It enables web hosts to manage several cPanel accounts and allocate resources to them as needed. This feature is particularly useful for web hosts overseeing numerous websites, such as agencies with multiple clients.
While cPanel and WHM are often used together, it's important to note that it is possible to use a different control panel with WHM instead. This flexibility allows web hosts to choose the control panel that best meets their needs.
So, without further ado, we'll now show you three of the most popular cPanel alternatives:
1) DirectAdmin
DirectAdmin is one of the most popular cPanel alternatives, offering all the essential features needed for website administration, such as file management, email accounts, and DNS settings. Moreover, it also has a built-in backup system and supports multiple languages.
One great advantage of DirectAdmin is its compatibility with various operating systems, including CentOS, Debian, and Ubuntu. Moreover, it supports popular web servers such as Apache, Nginx, and LiteSpeed. DirectAdmin is also able to import from cPanel backups, making it easy to migrate your website to DirectAdmin.
DirectAdmin Key features:
Email administration tools for creating POP/IMAP accounts, catch-all email addresses, forwarders, mailing lists, autoresponders, and webmail
FTP management
Variety of configuration options with default values and descriptions in the directadmin.conf file
Multi-server setup feature enables scalability and centralized management by allowing multiple DirectAdmin servers to communicate with each other for DNS, email, and accounts management
File management
Database manager for creating and administering databases using phpMyAdmin or Adminer
Robust security features, including brute force protection, SSL certificate support, and daily backups
User-friendly interface
One key advantage of DirectAdmin is that it's more affordable than cPanel, with prices ranging from $2 to $29 per month. As such, it is a great choice for small businesses and individuals. DirectAdmin is also lightweight and consumes fewer resources than cPanel, making it ideal for low-end servers.
A word about hosting…
Incidentally, WP Bolt is a managed WordPress hosting platform that includes DirectAdmin on all services at no extra cost. It offers plenty of great features, including automatic updates, daily backups, and free SSL certificates.
One of the main advantages of WP Bolt is its focus on WordPress. It's optimized for WordPress websites and includes comprehensive tools and features to help you manage them. An intuitive interface makes using it a breeze, while excellent customer support means any issues are dealt with promptly. Moreover, it utilizes virtual private servers (VPS), ensuring the highest level of data security and uncompromised performance.
2) CyberPanel
CyberPanel is one of the newer cPanel alternatives that is rapidly gaining popularity among web developers and hosting providers. Its framework is OpenLiteSpeed, a high-performance web server capable of handling many concurrent connections. Additionally, this cPanel alternative bundles impressive features, including file management, email accounts, and database administration.
One of the most significant advantages of CyberPanel is its speed, as it is fully optimized for WordPress and other popular CMS platforms. Moreover, CyberPanel also has built-in backup tools and supports Let's Encrypt SSL certificates.
CyberPanel is compatible with CentOS and Ubuntu operating systems. It also supports popular web servers such as Apache, Nginx, and LiteSpeed. Moreover, CyberPanel is compatible with popular web hosting platforms.
CyberPanel key features:
Open Source, making it highly customizable
One-click WordPress deployment
Optimized for speed and performance by pairing the OpenLiteSpeed web server with LiteSpeed Cache for WordPress
Easily add new domains/virtual hosts, manage DNS records, and create email accounts
Security features include firewall rules, brute force protection, and Let's Encrypt SSL certificate support
Server file management
Database creation and management using phpMyAdmin or Adminer
User-friendly interface
Price-wise, CyberPanel is free, although a range of premium add-ons is available to increase the feature set further. However, if you need to use it for commercial purposes, you will need to upgrade to LiteSpeed Enterprise, which costs between $11 and $97 per month.
3) Control Web Panel (CWP)
CWP is a free and open-source cPanel alternative that provides a range of features for managing websites, email accounts, and databases. It's compatible with CentOS, Debian, and Ubuntu and supports popular web servers such as Apache, Nginx, and LiteSpeed.
An attractive, easy-to-navigate interface makes CWP a good option for beginners. Moreover, it comes complete with built-in file and FTP managers, Let's Encrypt SSL certificates support, and multi-language capability. Oh, and let's not forget the integral backup system.
CWP is able to import accounts form cPanel. It also supports popular mail servers, including Exim, Postfix, and Dovecot.
CWP key features:
Open Source, making it highly customizable
Server administration for Linux systems which simplifies the process of managing domains, email accounts, and other aspects of a server
Multiple services supported, including Apache, PHP, MySQL, Postfix, Dovecot, etc.
Security features include firewall management, brute force detection, and SSL certificate installation
Website and server data backup and restore
DNS management tools
Email management
User-friendly interface
A limited, free version of CWP is available, while Pro plans, which offer the most functionality, cost between $1.49 and $12.99 per month.
Conclusion
cPanel is a powerful and popular control panel with a wide range of features for effectively managing websites, email accounts, and databases. However, many cPanel alternatives are available that may suit your needs better. Those offer similar functionality to cPanel, and some even come with additional features.
DirectAdmin is a great cPanel alternative to consider if you need an affordable option. It provides excellent value for money and comes with features such as email, file, and domain management. Alternatively, CyberPanel is a superb high-performance option that offers features like one-click SSL, DNS management, and Git integration. Finally, for those preferring something free and open-source, CWP would be an excellent choice. It provides features such as file, email, and database management without licensing costs.
If you are looking for a managed WordPress hosting platform, WP Bolt is an excellent choice that includes DirectAdmin at no extra cost. It offers high-speed WordPress virtual private server hosting with automatic backups, malware scans, and performance optimizations to help you manage your WordPress site with ease.
When looking at cPanel alternatives, it's essential to consider your specific needs and requirements, so you'll need to think about factors such as price, performance, compatibility, ease of use, etc. Once you have selected the right control panel for you, you'll be able to effectively and efficiently manage your website and ensure its success.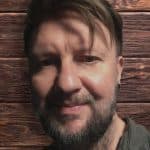 I'm a former construction industry professional who came out of the writer's closet and am now totally comfortable with my creative side. My pronouns are smart, creative, witty, and dependable. I have written content in a number of niches including WordPress, plus I'm a blogger and affiliate marketer. If you'd like to know more about how I can help you, please head over to my website.
Want to speed up your web site?
WP Bolt makes it easy and affordable to have a High Performance WordPress VPS server.