Best WordPress Portfolio Plugins
Published on October 7, 2022 by Simon Wright
Are you an artist, photographer, or other creative that is wondering how to best showcase your works on your WordPress website? If so, stay with us because we will show you some of the best WordPress portfolio plugins currently available. Best of all, there are both free and premium ones to choose from, so whether you are a newbie trying to get yourself known, or someone with years of experience who is trying to keep up with the demands of the digital age, you'll be sure to find a plugin suitable for you.
Why Do You Need An Online Portfolio?
There are plenty of reasons why you should consider using a WordPress portfolio plugin, including:
The standard gallery integrated into WordPress is minimal and not well suited to portfolio-type websites.
Your images and other media become your website's focal point, thereby really showcasing your talents.
People love images more than endless text.
Portfolio plugins that offer features like sliders and carousels add interesting interactive elements to your WordPress website. These make things considerably more engaging for visitors.
They can help with SEO by optimizing image sizes which improves site speed and performance.
A Word About Web Hosting
Given that images (and videos) are notorious for eating bandwidth and slowing sites down, it's essential that you carefully choose a reliable hosting provider for your WordPress portfolio website.
WP Bolt offers a range of cost-effective plans for reliable hosting. What's more, WP Bolt hosts sites on virtual private servers (VPS) instead of shared ones, so your site will be fast and reliable. Moreover, it won't suffer from problems caused by 'neighboring' websites on shared servers draining resources.
If you haven't already, please check out our article, 'Shared Hosting vs. WordPress Hosting: Which Should You Choose?'
Our WordPress Portfolio Plugins Picks
So, let's now look at five good WordPress portfolio plugins. All have been hand-picked to ensure they are up-to-date and compatible with WordPress version 6.0 (the latest one).
Please note this list is not in any order of preference, and we believe that whichever one you choose, the result will be an excellent portfolio website.
Portfolio Filter Gallery kicks off our list of the best WordPress portfolio plugins. This is a great starting point for creating a portfolio website, as it makes embedding eye-catching image galleries into your content child's play.
Even the free version of Portfolio Filter Gallery has many useful features that are perfect for those new to creating portfolio websites. For example, you get:
Two types of column layouts
A light box
Five filters with four primary colors
Five hover effects
Titled and numbered thumbnails with links
Custom CSS
Support and lifetime updates
While those features make this plugin perfect for hobbyists or small businesses such as freelance photographers, more serious users may want to upgrade to the Premium version. For a very reasonable $29 one-time payment for a single site, you will have a much larger toolkit at your disposal, including features like:
More column layouts, light boxes, hover, and overlay effects
Unlimited filters and colors
Video gallery
Two template designs
Ajax loader
Customizable thumbnails, including borders, spacing, and titles
Sorting controls
Updates, support, and a 14-day money-back guarantee
Incidentally, other Portfolio Filter Gallery Premium plans are available, including Premium (Business License), which costs $99 and covers up to five websites, and Premium (Developer License) at $149 for a maximum of ten domains.
According to the WordPress plugin directory, there are currently over 20k active downloads of the free version of Portfolio Filter Gallery in operation. What's more, users have scored it a very respectable 4.8/5.0 stars.
Read More About Portfolio Filter Gallery
Smart Slider 3 simplifies the task of adding image sliders to your WordPress portfolio. A free version of the plugin is available, offering a surprising amount of functionality. However, you will find the best features in the paid versions; Standard and Premium.
The free version of Smart Slider 3 includes goodies like:
14 slider templates, two slider types, and six layers
Image optimization and cropping tools
Ability to combine customizable arrows, thumbnails, or bullets
Dynamic content using data loaded from other sources
Library of 70 background animations
Lots of customization possibilities
Easy-to-use editing tools, including drag-and-drop, live editing, copy and paste, undo and redo, rulers and guides, etc.
Compatible with popular page builders
Responsive (works on all screen sizes)
Search engine optimized
Access to extensive documentation, video tutorials, and a user group
We believe that is an excellent feature set for a free plugin. However, upgrading to the Standard version adds even more tools for just $49. That price covers a lifetime subscription for a single domain and includes advanced features such as:
Over 120 additional slider templates, two extra slider types, and 20 more layers
WebP support, image size optimization, asset preloading, and lazy loading for decreased loading times
Lightbox
Background videos
Layer animation with a visual timeline
Various effects, e.g., text and background animations, morph and distortion animations, particle, parallax effect, etc.
Wide range of integrations, including 32 dynamic sources. YouTube, WooCommerce, etc.
Lifetime personal support, updates, and a 14-day money-back guarantee
The Premium plan costs $99 to $249 depending on how many domains you need to cover (between three and ten.) In most respects, Premium is identical to Standard, the main difference being it comes with premium support. Click here to view the features included with each Smart Slider 3 plan.
Smart Slider 3 is a popular portfolio plugin, having over 900k active downloads from the WordPress plugin directory alone. Users have rated it 4.9/5.0 stars.
Read More About Smart Slider 3
Modula Image Gallery is a neat plugin for displaying your images in a gallery irrespective of the device used to view them. That means they will be presented at their best, whether the viewer uses a mobile phone, tablet, laptop, or desktop machine.
While a free, scaled-down version of Modula Image Gallery is available, the paid Pro version has a nifty trick up its sleeve – it allows you to place watermarks on images to discourage people from stealing them.
The Pro version is available in four levels. The 'Starter' package costs $39 annually for one domain, 'Trio' is $69 for three, and 'Business' is $99 for up to five websites.
While the Starter and Trio plans are good value, we recommend investing a few extra Dollars for the Business plan because that adds a bundle of handy additional tools, such as:
Video extension that allows you to combine Vimeo, YouTube, or self-hosted videos in galleries
Image slider with thumbnail strip. This includes various effects and elements
Lightbox slideshow
Gallery filters and sorting to aid user navigation
Facility to convert galleries to sliders
A variety of album options, e.g., hover effects, cover randomization, etc.
Animated image loading effects and more than 50 hover effects
Images can be optimized using SpeedUP
SEO features include unique deep linking
Security features include custom watermarks, the ability to limit access to galleries with passwords, right-click and keyboard shortcut protection, and role management
Set defaults for creating galleries using your preferred settings
Updates, support, and a 14-day money-back guarantee
Modula Image Gallery has more than 100k active downloads. Moreover, users have rated it a very healthy 4.7/5.0 stars.
Read More About Modula Image Gallery
Visual Portfolio is slightly different from the other WordPress portfolio plugins we have listed because it is open source. That means the code is fully accessible, so if you are tech-savvy, you can deeply customize it to suit your precise needs.
However, don't worry if you are not a coding expert, as Visual Portfolio includes many useful features even in its free form that will allow you to create a great-looking portfolio website. So, for zero Dollars, you can expect to find:
A Gutenberg block, Elementor widget, and shortcodes for easy embedding of galleries into your WordPress content
Device responsive – works on all device types and is optimized for Retina screens
Image lazy loading
Ajax modules for filter, sort, and pagination
Infinite scrolling or a 'load more' button
Lightboxes for both native WordPress and Visual Portfolio galleries
YouTube and Vimeo video support
Variety of visual styles, layouts, post types, and effects
Full range of developer tools
Please note that list is not exhaustive!
If all those features aren't enough for you, then upgrades to Visual Portfolio Pro start from $39 per year for one domain. Investing in Pro adds even more tools to an already extensive toolkit, including:
AJAX search module, cache, and preloading
Watermarking
Photo proofing tools
Removal of Visual Portfolio branding (white label)
Translation support
Additional lightbox options
More video sources supported
Audio from Spotify, SoundCloud, etc.
Social feeds include Instagram, Unsplash, Twitter, Twitch, RSS, etc.
More hover effects and tools
Additional filter types
Custom featured images
Updates, support, and a 14-day money-back guarantee
We think you'll agree that Visual Portfolio Pro offers lots of bang for your buck, while the free version is excellent, too.
According to WordPress, over 60k active downloads of the free version of Visual Portfolio are in operation, and a 4.8/5.0-star rating shows that users love it.
Read More About Visual Portfolio
Internet users adore sliders and carousels as they add interactivity to a website. They are a proven way of keeping people engaged for longer. The MetaSlider WordPress plugin allows you to easily add attractive galleries with such features to create an interactive online portfolio.
Like Modula Image Gallery, a free version of MetaSlider is available, but it is somewhat basic. Instead, we suggest purchasing one of the annual plans for the many benefits those bring, including:
Add unlimited carousels and slideshows to your site content
Choose from eleven slider themes and four slideshow types (which include animations and videos)
Live theme editor
Smart picture cropping
Create slides using images grabbed from external URLs
Dynamic post feed, featured image slides, and thumbnail navigation
Drag-and-drop gallery builder and reordering of galleries, carousels, and slideshows
Galleries, carousels, and slideshows can be embedded where you need them
Image resizer
Slide scheduling
Lightbox support
Free image imports via Unsplash integration
Gutenberg block
Template and pattern library via Extendify
Responsive (works on all screen sizes)
Integration with various other plugins, e.g., WPML, Events Calendar, WooCommerce, etc.
Slider import/export tool
Text editor for adding additional CSS
Optimized for SEO and translation ready
Updates, support, and a 30-day money-back guarantee
For a single-domain license, MetaSlider currently costs $39.50 per year. Between two and five sites, the price rises to $49.50, while unlimited domains cost $99.50.
Over 700k downloads of the free version of MetaSlider alone are active. Moreover, users have rated this plugin 4.7/5.0 stars, so it is clearly a popular choice for creating a portfolio in WordPress.
Other Types of Useful Plugins for Creatives
Now we have whetted your appetite for portfolios, here are some suggestions for other types of plugins to further optimize your website and promote your business:
We all hate slow websites. Unfortunately, like video and audio, images are notoriously bandwidth-hungry, and sites with lots of pictures are inherently slow. One way to improve things is to use a plugin such as ShortPixel to optimize your images so that page performance is not compromised unnecessarily.
Virtually everyone uses social media, which makes it a powerful medium for getting your work in front of as many eyeballs as possible. Therefore, it makes sense to use a plugin like Social Media Share Buttons to add buttons to your website for visitors to share your images on their social media pages easily.
Appointment Scheduling and Contact Forms
While having a fantastic portfolio that shouts your artistic talents is great, what if prospective clients wish to commission you through the website? Fear not, as this is easy to do using an appointment scheduling plugin such as Simply Schedule Appointments.
Equally important is a means for prospective customers to contact you with questions and other inquiries, in which case a good contact form plugin, such as WPForms, will be a Godsend.
If you plan on selling your works digitally through your website for instant download, a plugin such as Easy Digital Downloads will make your life much easier.
Summing Up
We have shown you several of the best WordPress portfolio plugins currently available for artists, photographers, and other creatives. Irrespective of which you choose, not only will you be able to display your works at their absolute best, but also the appearance of your WordPress site will improve significantly. Furthermore, by using features like image sliders and carousels, you will introduce a level of interactivity into your site that visitors will love.
And finally, don't forget to check out WP Bolt for fast, reliable VPS hosting that is perfect for WordPress-based portfolio sites.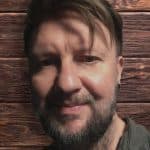 I'm a former construction industry professional who came out of the writer's closet and am now totally comfortable with my creative side. My pronouns are smart, creative, witty, and dependable. I have written content in a number of niches including WordPress, plus I'm a blogger and affiliate marketer. If you'd like to know more about how I can help you, please head over to my website.
Want to speed up your web site?
WP Bolt makes it easy and affordable to have a High Performance WordPress VPS server.