Best Contact Form Plugins for WordPress: Receive Messages But Not Spam
Published on November 22, 2022 by Simon Wright
Having a website or blog is all well and good but having a means for visitors to easily contact you is crucial, particularly if you are using it for business purposes. Of course, you can put your email address on the site, but that can expose you to privacy and security issues. Therefore, a better solution is to use one of the many available WordPress contact form plugins, and we will be looking at some of those today.
What Is a WordPress Contact Form Plugin?
As the name suggests, a WordPress contact form plugin helps you add contact and other form types to your website. Using one offers several advantages over simply putting your phone number, email, or postal address, for example:
It is more private and secure, as you do not need to display any contact details. That said, some jurisdictions (Germany, for example) may require you to provide some contact details in your website's terms and conditions.
You can use anti-spam measures such as CAPTCHA to prevent robotized junk from reaching you.
As well as contact forms, you can create many other form types, such as user registration, payment collection, etc. – perfect for membership-type websites
You can build file upload forms where users can submit documents, etc. An example use case would be submitting assignments to an online learning website.
A well-designed contact form offers an enhanced user experience, particularly when coupled with automated responses.
You can add surveys and polls to your site to gather useful data on your audience or add some interactivity – both known crowd pleasers.
Our Suggested WordPress Contact Form Plugins
Now that you know how valuable a WordPress contact form plugin can be, we will now show you six of the best currently available.
WPForms is currently one of the most respected WordPress contact form plugins available, boasting over five million downloads from the WordPress plugin directory alone.
You are probably wondering what makes it so special, and that is an easy question to answer: even the free 'Lite' version comes heaped with useful features. Moreover, it is a doddle to set up and use thanks to an intuitive drag-and-drop form editor and library of pre-made templates.
Key features WPForms Lite include:
Unlimited forms, responses, views, and disk space
Drag and drop form editor
Form template library
Embed forms into pages and posts
Range of form field types, including text, radio buttons, dropdowns, multiple choice, etc.
Spam protection (reCAPTCHA, etc.)
Classic editor, shortcodes, and block editor support, plus a native Elementor widget
Uncanny Automator to automatically send form submissions to other plugins
Constant Contact email marketing integration
Form notification emails with cc recipients on one notification
Form submission confirmation message
Device responsive
That is pretty good functionality for a freebie, right? However, several paid plans are available, which include many more features. These plans currently cost between $49.50 and $179.70 per year. Depending on which you select, expect to get some or all the following additional tools:
Additional form entry field types, including payments and custom CAPTCHAs
Conditional logic
Zapier integration to connect to over 3,000 third-party services
Email marketing integrations, including Mailchimp, AWeber, Drip, and more
Conversational and landing page forms
Surveys and polls
Payments
Multiple form notifications
One-click notification cloning
Abandoned form and conditional notifications
Store form entries in WordPress and file uploads in the Media Library
Entry search, filter, export, and print
Star entries or mark them as read/unread
Geolocation
Signatures (ideal for contract-type forms)
Updates and support
All paid WPForms plans come with a fourteen-day money-back guarantee, so trying it out is risk-free.
We think WPForms is an excellent option for website owners regardless of whether they have some budget available.
Ninja Forms is another WordPress contact form plugin with a huge following. In fact, the plugin has been downloaded almost a million times so far from the WordPress plugin directory alone.
Unlike WPForms, which is a freemium plugin in the traditional sense (i.e., a free version is available alongside various premium plans,) Ninja Forms is a feature-rich free plugin that is extendible via paid plugins. The advantage of that is you can purchase the extra features you need and not bother with the ones you don't.
Key features of the core Ninja Forms plugin include:
Unlimited forms and submissions
Drag and drop form builder with over 27 field types
Form template library
Customizable templates
Easy WordPress GDPR compliance
Customizable notifications by email from any form
Spam protection (Akismet, Google reCAPTCHA, etc.)
Form import/export and submission export
Shareable public form links
Developer friendly
Translated into over sixteen languages
Device responsive
Updates and support
As already mentioned, the functionality of the core Ninja Forms plugin can be enhanced by adding one or more premium add-ons. These include, but are not limited to:
Conditional logic
Multi-step forms
Save progress
File uploads
PDF form submissions
Payment capture
Email marketing service integrations, including Mailchimp, Constant Contact, Campaign Monitor, etc.
User management, including analytics
Front-end posting
CRM integrations, including HubSpot, Salesforce, etc.
Slack, Trello, Zapier, Twilio SMS, and ClickSend SMS notifications
Prices of the Ninja Forms add-ons vary, but on average, they are around $49 each for one site rising to $129 for up to twenty domains. However, bundles are available that work out considerably cheaper – these range from $49 per year for four add-ons on a single site to $299 for all add-ons on an unlimited number of domains.
Unlike the other two WordPress contact form plugins listed so far, Gravity Forms is premium only, with no free version available. Unfortunately, that means if you have limited funds available, it may not be an option for you. However, you will have everything needed to create impressive forms if you can stretch to between $29 and $129 per year (the current price range of Gravity Forms plans).
With Gravity Forms, you can build forms of almost any complexity. So, whether you need to create a robust registration form that captures all the user data you need, a payment form for your new subscription site, or a poll to gauge public reactions to your new products, this could be the plugin for you.
Depending on the plan you purchase (there are three to choose from,) you will typically get features such as:
Ability to create almost any form type, including contact, registration, quizzes, polls, surveys, payment collection, etc.
Over thirty form fields, including dynamic calculations
Drag and drop editor
Template library
Import and export tools
Multi-column and paginated layouts
Save and continue feature
Conditional logic
Device responsive
Custom CSS
File uploads
Facility to capture partial form entries
Email logic for advanced routing of notifications and confirmations
Dynamic fields (autocomplete)
Digital signatures
Payment capture and processing
Spam protection
REST API for deep customization
Developer friendly
Various add-ons, depending on the plan purchased. These include multiple integrations (e.g., HubSpot, Active Campaign, etc.,) advanced permissions, etc.
Gravity Forms offers a generous thirty-day refund policy, so trying it out is risk-free. In our opinion, despite this being a premium-only WordPress contact form plugin, it provides tremendous value, given its functionality and customizability.
If you are just looking to create simple yet elegant contact forms, Contact Form 7 may be right up your street.
This free WordPress contact form plugin does precisely what it needs to, namely, help you build spam-protected custom contact forms. Moreover, the plugin offers a variety of mailing options for managing form submissions. Best of all, it won't cost you a single dime.
Admittedly, Contact Forms 7 is somewhat elementary compared to most of the other plugins we have listed, but that's where its beauty lies. What you do get is the following:
Easy installation and configuration
Ajax form submission support
Spam filtering via CAPTCHA, Akismet, etc.
Pre-made contact form template with shortcodes and Gutenberg block for inserting into content
Choice of fields, including text, numbers, dates, radio buttons, checkboxes, etc.
Works with any WordPress theme
Forms and email customization
Extensive online documentation and support
Like the five million WordPress users that have downloaded this plugin so far, we think Contact Form 7 is an excellent option if you need a free but robust way of creating contact forms.
Read More About Contact Form 7
Happyforms is a freemium WordPress contact form plugin that offers a feature-rich free core version and three paid plans with extended functionality. However, what impresses us most about Happyforms is its simple and intuitive interface that makes form creation a breeze.
In its free guise, the Happyforms feature set includes goodies such as:
Drag and drop form builder
Form duplicator
More than fifty integral style controls for customization
Unlimited forms, emails, and submissions
Wide range of form fields, including short and long answers, email address, multiple choice, dropdowns, etc.
Forms can have unlimited fields and multi-columns
Live form preview
Add forms to pages, posts, and widget areas, including multiple ones on the same page
Submission confirmation messages and emails
Spam prevention via HoneyPot
Device responsive
Upgrading to a paid Happyforms plan will cost you between $53.80 and $283.60 per year. Those prices add some or all the following additional features and more:
Over twenty advanced form fields
Conditional logic
Multipage forms
Partial form resumption
Submissions limiter
User role management
Form preview before submission
Signatures
reCAPTCHA spam protection
Various integrations, including Google Analytics, ConvertKit, Mailchimp, Stripe, and PayPal
No moneyback guarantee is offered with Happyforms paid plans. However, a free seven-day trial is available, allowing you to try them before you commit to purchasing.
What sets Forminator apart from other freemium WordPress contact form plugins is that the free version allows you to capture payments, thanks to PayPal and Stripe integrations included as standard. Moreover, it has many advanced features often reserved only for the paid versions of its competitors. As such, expect to find the following tools and more with the free version:
Drag and drop form blocks
Gutenberg block for embedding forms in content
Create a wide range of forms, including custom login and registration, payment, etc.
Numerous form fields, including text, name, contact number, email address, file upload (including multiple files,) GDPR-friendly opt-ins, payments, etc.
Add calculations to forms, e.g., for product variations, loan calculations, return on investment calculations, etc.
Advanced date field restrictions, e.g., block out specific dates such as holidays.
Numerous integrations, including HubSpot, Google Sheets, Trello, Zapier, Mailchimp, Slack, and many more
Polls and quizzes, including Facebook-style quizzes
Accept payments with Stripe and PayPal
Email routing, pre-populate, auto-response, and conditions.
User post submissions (front-end)
reCAPTCHA spam protection
Facility to import Contact Form 7 data
Developer API
The Pro version of Forminator costs $7.50 per month and adds the following:
Recurring subscriptions via Stripe
Free trial periods
E-signature form field
Access to the developers' other Pro plugins, which include image optimization, SEO, security, backups, and more
Support
The free version of Forminator is highly recommended if you need payment collection forms but have no budget available to pay for a premium plugin.
WordPress Contact Form Plugins – The Choice is Yours
There are literally dozens of WordPress contact form plugins available, and while we have listed only six of them, we feel they are some of the best currently on the market.
Which plugin you ultimately choose very much depends on what kind of forms you need to build, how you wish to manage responses, whether you want to capture payments, and how much budget you have available.
Thankfully, of the six WordPress contact form plugins we have suggested, there should be one that checks all your 'must have' boxes. Moreover, there are options to cover all budgets, even zero. Therefore, you should have no problems whatsoever getting started with adding cool forms to your WordPress site.
And remember, a website is only as good as its hosting provider. That's why we thoroughly recommend the high-performance WordPress VPS (virtual private server) hosting from WP Bolt. With WP Bolt, you get a cost-effective solution that is both reliable and secure – something that most shared hosting providers claim to offer but rarely deliver.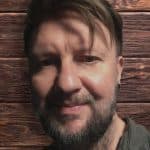 I'm a former construction industry professional who came out of the writer's closet and am now totally comfortable with my creative side. My pronouns are smart, creative, witty, and dependable. I have written content in a number of niches including WordPress, plus I'm a blogger and affiliate marketer. If you'd like to know more about how I can help you, please head over to my website.
Want to speed up your web site?
WP Bolt makes it easy and affordable to have a High Performance WordPress VPS server.